Monique Lallier, Summerfield, North Carolina
The Book of Origins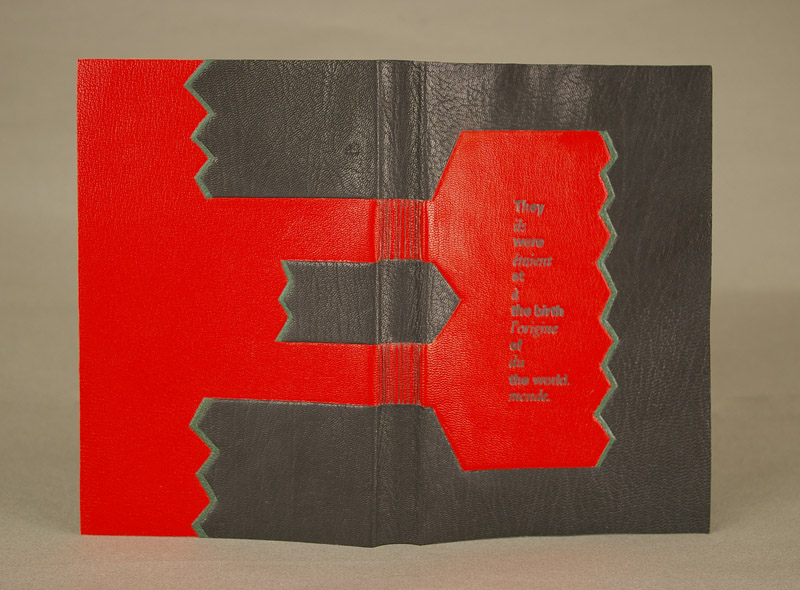 Crossed-structure binding. Full red and black leather with green onlays. A sentence from the story is tooled on the front board. Stained sewing thread on spine. Paper slipcase. 8-1/2 x 5-3/4 x 1 inches. Bound 2005.
Emile Zola, La Fête à Coqueville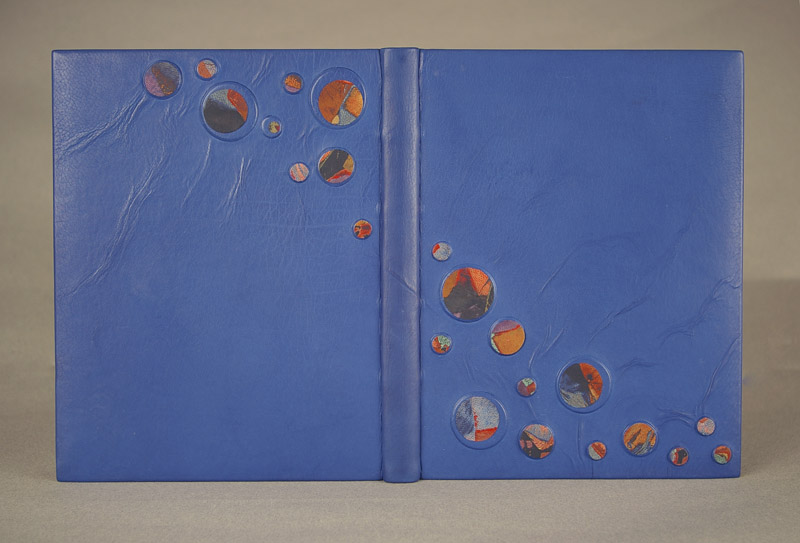 French technique laced-in boards. Kangaroo blue leather with raised rounds and onlays of "Lacunose", creased leather. Top edge colored. French embroidered end bands. Edge to edge doublure of red kangaroo leather. Hand made paper on the fly leaves. Clamshell box. 9-1/2 x 7-1/2 x 1 inches. Bound in 2005/2006.
Monique Lallier is an internationally recognized book binder & book artist. She began her studies in the 1960s in Montreal at Cotnoir Cappone School of Fashion & L'Art de la Reliure book binding school with Simone B. Roy. She continued on to Paris, with Roger Arnoult, Centro Del Bel Libro in Ascona, with Edwin Heim and Solothurn, Switzerland with Hugo Peller. Monique's' work may be found in the collections of: McGill University, Montreal, St. Joseph Oratory in Montreal for the Pope Jean- Paul II, Louisiana State University, University of North Carolina, as well as many private collections in USA, Canada, Europe and Japan. Website at http://www.moniquelallier.com.