August 2019 News Wrap Up
August 2019 updates include new acquisitions and new oven.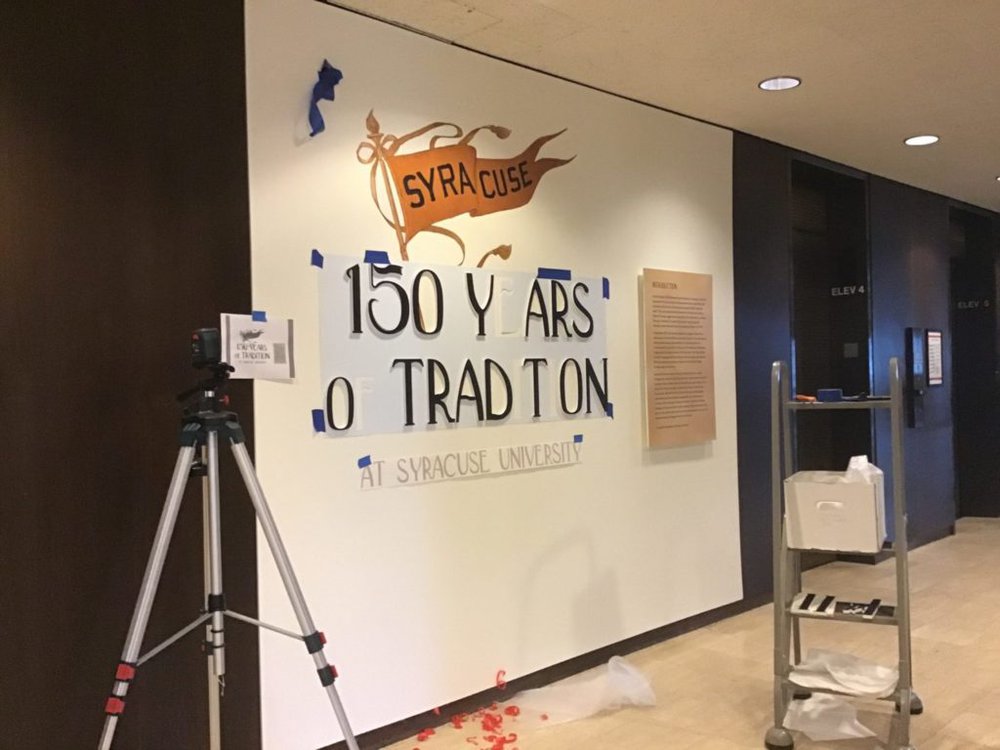 By Colleen Theisen, Chief Curator
August was a busy month in the Special Collections Research Center with many of our staff traveling to the Society of American Archivists conference in Austin, Texas, and IDEAL '19: Advancing Inclusion, Diversity, Equity, and Accessibility in Libraries & Archives in Columbus, Ohio. Interns and student workers hurried to finish summer projects. Instruction requests started to roll in for fall. Exhibition preparation and installation dominated the month of August. Stop by for a sneak peak at the progress or join us for the official unveiling of "150 Years of Tradition at Syracuse University" at a reception on September 5, 2019, from 4pm-6pm on the 6th floor of Bird Library.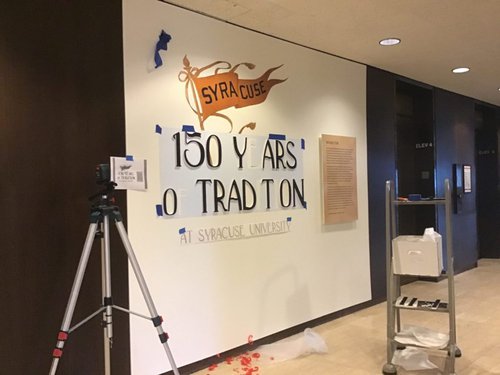 150 Years of Tradition exhibition feature wall is being installed
News and Mentions:
August 21, 2019. SCRC's graduate student assistant, Isabel McCullough describes her summer internship.
New Acquisitions: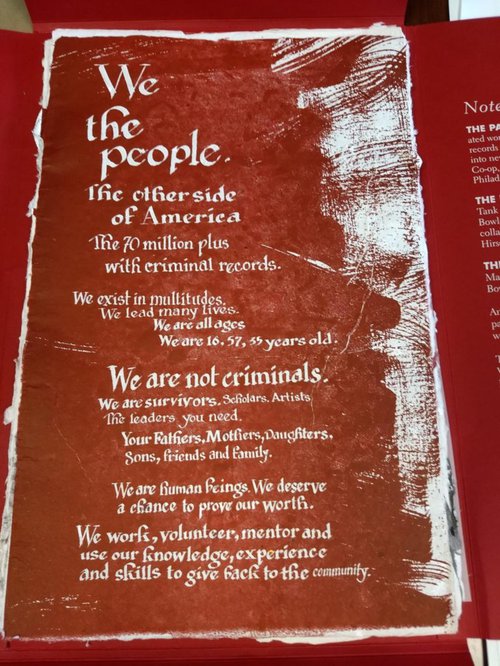 The Reentry Box Set, 2019.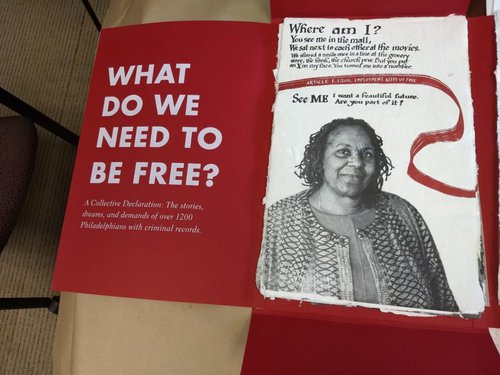 The Reentry Box Set, 2019.
The Reentry Box Set, 2019. The People's Paper Co-op, Philadelphia, PA. A set of 10 prints in a folder, all handmade by formerly incarcerated women and men on handmade paper from pulped criminal records.
(Please allow time for cataloging.)
New to SCRC and the Belfer Audio Laboratory & Archive: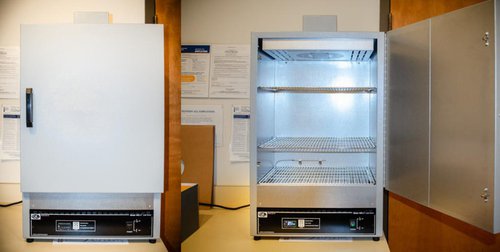 Belfer's new lab oven for preservation purposes.
Help us give a "warm" welcome to our new oven!
Many audio tapes manufactured since the 1970s exhibit a chemical breakdown, hydrolysis, also known as "sticky shed syndrome. This manifests as a sticky brown deposit on tape machine parts such as heads and guides, often accompanied by an audible squeal and reduction in audio quality. The condition worsens as the tapes age.
Reversal of this condition can often be achieved by baking the tapes in a lab oven for extended periods of time, sometimes up to several weeks. Belfer's new lab oven has precision digital control necessary for repeatable results and the capacity to treat multiple reels at once. It will also be used for controlled experiments in flattening warped vinyl records from our collections. We will work to establish optimum temperatures and exposure times for flattening vinyl records of different density.
Thank you to audio engineer Jim Meade for sharing information about this process.