University Archives
Special Collections Research Center
Page featured image content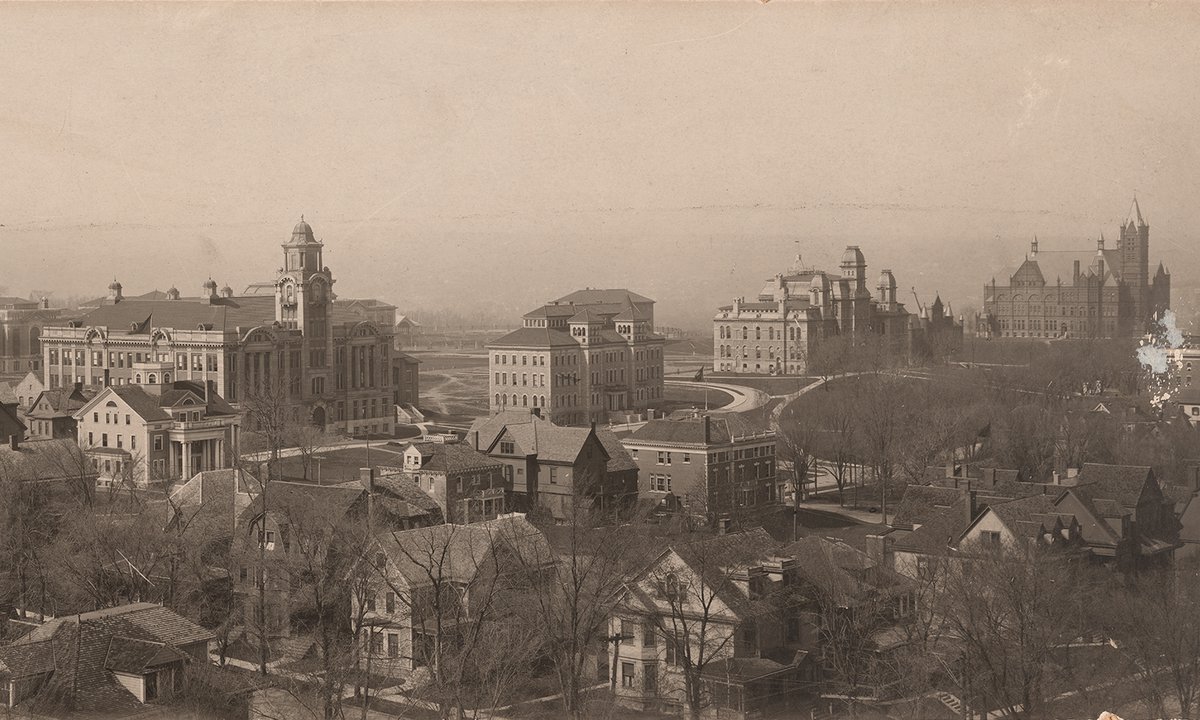 Photograph of Syracuse University campus and its buildings, dated 1914
Page main body content
The University Archives is dedicated to collecting, preserving, and providing access to records that document the history of Syracuse University from its founding in 1870 to the present. This includes:
Records of Chancellors and the Board of Trustees
Records of schools, colleges, and departments
Papers of faculty, staff, and alumni
Records of student organizations
University and student publications
Audio and moving image recordings
Photographs, slides, and other visual images
Memorabilia
Dissertations and master's theses
Materials in the University Archives are available for research to all members of the Syracuse University community and to the public. However, some University records are restricted in accordance with University Archives policy or federal law.
The University Archives works with colleges, schools, departments, and other campus offices to appraise and select non-active records for preservation and students and student organizations, alumni, and faculty to collect materials that document Syracuse University life and history. We especially seek to collect records documenting historically under-represented students, faculty and staff at Syracuse University, including those who are Black, Indigenous, and people of color as well as those identifying with marginalized genders and sexualities, members of under-represented religious groups, and those with disabilities.
For inquiries about University records transfers or donations, please contact the University Archives.