King + King Architecture Library
Page featured image content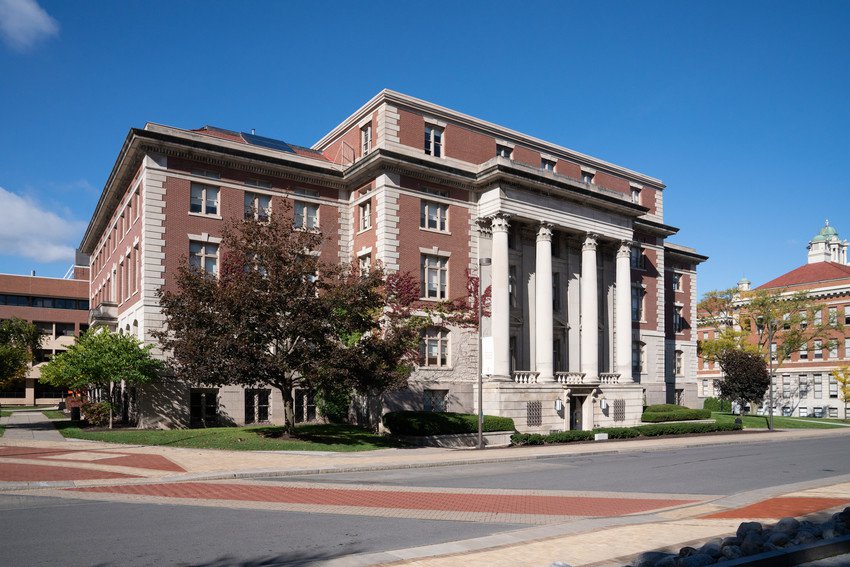 Page main body content
On the 3rd floor of Slocum Hall, King + King Architecture Library serves the needs of School of Architecture and the University community interested in architecture resources.
Includes the service desk, a library catalog look-up station, three computer workstations and two scanners, as well as permanent reference collection and current periodical titles for student and faculty use. This includes complete works, building codes, technical sources and key titles, which have a two-hour circulation period. Current periodical titles are kept in King + King Architecture Library from two months to a year. Each issue is barcoded and circulates for two hours.
Serves as a seminar space for select architecture classes. It houses bound periodicals, course reserves and designated parts of the Working Drawings Collection. King + King Architecture Library currently houses a limited selection of the print-based collection of over 280 non-circulating sets of working drawings from various sources. The majority of working drawings, used for reference and the Advanced Building Systems class, are housed off-site and may be requested with prior notice.
An open study space and the general stack collection of over 3,500 volumes. The books in the room are core to the study of architecture, building types, landscape architecture and aspects of technology. The loan period is a week.
Materials
Theses/Theses Prep Books
A selection of past theses are available for viewing online through SURFACE.
Meet the Architecture Librarian
Tour of King + King Architecture Library