Special Collections Research Center
Page featured image content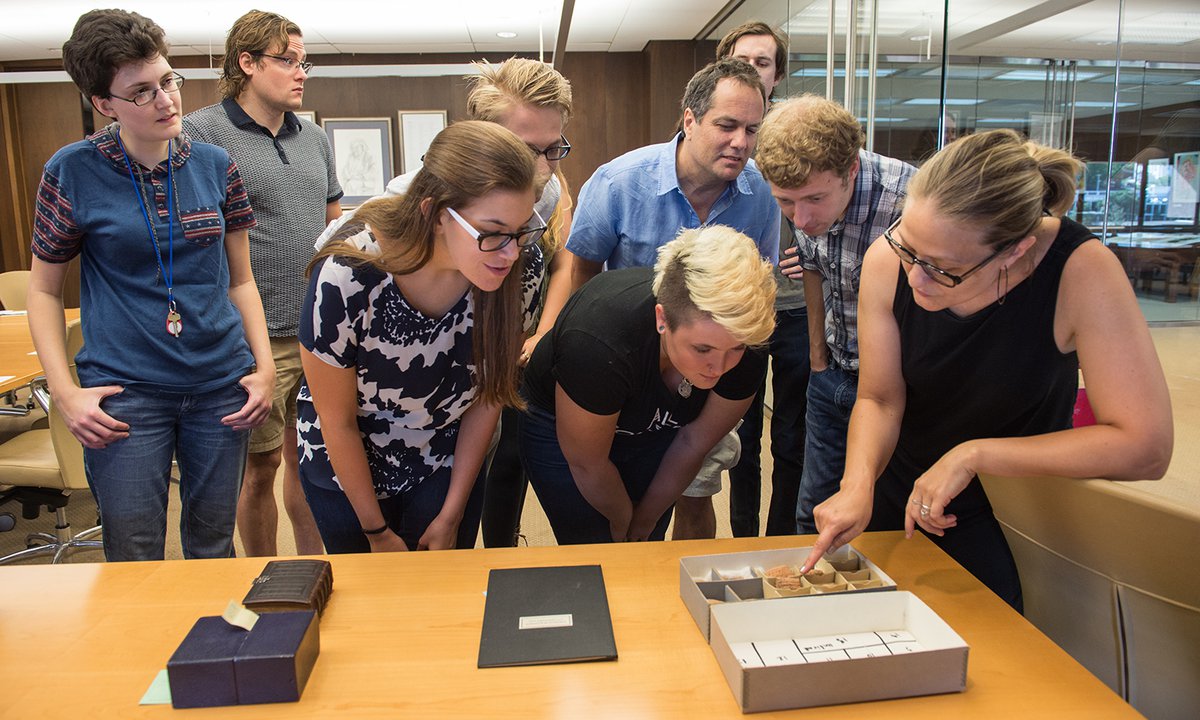 Page main body content
Located on the 6th floor of Bird Library, the Special Collections Research Center (SCRC) advances scholarship and learning by collecting, preserving and providing access to rare books, manuscripts and other primary source materials. SCRC's collections span time and format, from cuneiform tablets to born digital media, and document the history of Syracuse University and our global society through printed materials, photographs, artworks, audio and moving image recordings, University records, and more. Collection areas include activism and social reform, architecture and design, popular culture, photography, and the history of recorded sound. Access is free and provided by appointment only in our Reading Room. We recommend making your appointment two weeks in advance to ensure that collections are available and four week for audiovisual materials to allow time for conservation and digitization if necessary.
SCRC Overview
SCRC was formerly known as the George Arents Research Library and was started as part of the University's fledgling library in 1870. The first major acquisition of the special collections in 1997 was made possible by a generous donation with the purchase of the library of Leopold von Ranke, the founder of modern historical research technique. Since then, SCRC has continued to expand its collections to represent a plethora of topics and research interests. In 2016, University Archives and the Belfer Audio Archive and Preservation Laboratory merged with SCRC, creating a unified repository and research center for all library collections.
SCRC aspires to be a vibrant research and learning environment for Syracuse University students, faculty, and the wider scholarly community. We provide access to our world-renowned rare and archival collections and expert guidance in their use in order to facilitate personal discovery and the creation of new knowledge.
Mission
SCRC collects, preserves, and provides access to materials that document the history of Syracuse University and our global society, including rare printed materials, original manuscripts, photographs, artworks, audio and moving image recordings, University records, and more. SCRC staff is dedicated to encouraging and facilitating the use of the collections by:
Engaging students, faculty, and the wider scholarly community with our collections through public programs, exhibitions, digital initiatives, and publications
Supporting innovative undergraduate and graduate learning by fostering new ideas about the role of special collections in the University's curriculum
Prolonging the life of the University's rare and archival holdings for generations of students and scholars by implementing ongoing preservation measures
Providing a variety of ways for the University and wider scholarly community to access and explore these collections