Celebrating Black History Month 2022
Libraries is featuring a variety of books, magazines, articles and other source materials as part of Black History Month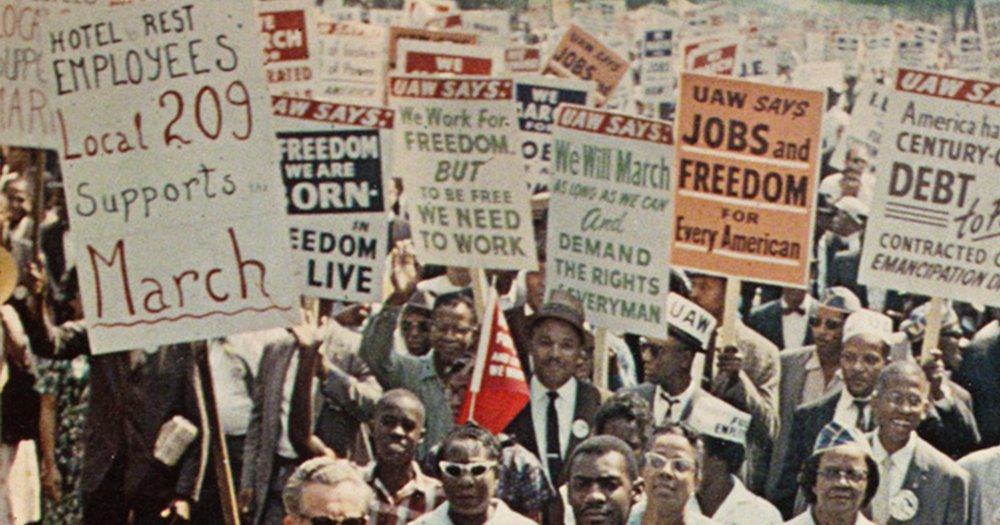 by Ocean Noah (M.F.A. candidate in creative Writing, College of Arts and Sciences) and McKenzie Rybka (M.M. candidate in vocal performance, College of Visual and Performing Arts). Ocean works in the Libraries' Department of Learning and Academic Engagement and McKenzie works in the Libraries' Department of Research and Scholarship.
Established in 1915 by Carter G. Woodson, Black History Month is an intersectional celebration that honors Black excellence in American history and the present. Black Americans are fundamental pioneers to American society.
Syracuse University Libraries is featuring a variety of books, magazines, articles, and other source materials. We have curated materials from our collections on display in Bird Library's Learning Commons that celebrates the history of activism, pride, figures, and creativity within the Black community, as well as books by Syracuse creative writing alumni. An online curation of materials is available through the Black History Month Research Guide.
Highlights from the exhibit include:
Historic newspapers provide a vital record of the lives, events, and culture surrounding the communities they reach. African American Newspapers, Series I and II contains hundreds of black titles published in the United States between 1827 and 1998 and presented in full-page scans.
Founded by Hollie Sims in Mississippi and later moved to Wichita, Kansas, The Negro Star was one of few newspapers that provided African Americans news and access to current events during the early and mid 1900s. The newspaper often spread news of civil rights issues across the nation, as well as general-interest topics in the Black community, including entertainment, public figures, social activity, sporting events, advertisements, business promotions, and much more.
Visit our other African American Studies resources in our Databases menu to find more newspaper archives.
Author René Depestre is considered one of the most prominent figures in Haitian literature. Although best known for his poetry, Depestre has published a variety of essays, short stories, and novels like this one. His works have been published across the globe.
This book was translated from French by Kaiama L. Glover, the Ann Whitney Olin Professor of French & Africana Studies, as well as the Faculty Director of the Digital Humanities Center at Barnard College.
"Hadriana in All My Dreams, winner of the prestigious Prix Renaudot, takes place primarily during Carnival in 1938 in the Haitian village of Jacmel. A beautiful young French woman, Hadriana, is about to marry a Haitian boy from a prominent family. But on the morning of the wedding, Hadriana drinks a mysterious potion and collapses at the altar. Transformed into a zombie, her wedding becomes her funeral. She is buried by the town, revived by an evil sorcerer, and then disappears into popular legend. Set against a backdrop of magic and eroticism, and recounted with delirious humor, the novel raises universal questions about race and sexuality. The reader comes away enchanted by the marvelous reality of Haiti's Vodou culture and convinced of Depestre's lusty claim that all beings—even the undead ones—have a right to happiness and true love."
For access to thousands of ebook titles, use the eBook Caribbean Collection database.
Founded by Civil Rights Activists Louis Burnham, Edward Strong, and W.E.B. Du Bois, Freedomways was the leading African American journal of the 1960s–1980s that tackled political and cultural issues. The journal often published works by international literary authors, as well as political leaders and intellectuals.
Search the Black American collection from Independent Voices for a variety of alternative press newspapers, magazines, and journals drawn from the special collections of various research libraries. Periodicals were produced by anti-war activists, Black Power advocates, feminists, dissident GIs, Hispanics, LGBT activists, and the extreme right-wing press and alternative literary magazines. Visit our other African American Studies resources in our Databases menu for more archives.
The Harvard Journal of African American Public Policy is the second-oldest, student-run review published annually by the John F. Kennedy School of Government at Harvard University. The publication aims to further the social and political empowerment of African Americans by promoting, discussing, and publicizing ongoing perspectives affecting black communities.
To read more African American studies periodicals and scholarly essays, try searching the database Black Studies Center, our other African American Studies resources in our Databases menu.
The Chicago Daily Defender is a Chicago-based African American newspaper, founded by Robert S. Abbott in 1905. Abbott's newspaper reported and campaigned against Jim Crow-era violence, dealing with racial segregation in the United States. The publication attracted the writing talents of civil rights activists such as Langston Hughes, Ethel Payne, Gwendolyn Brooks, Louis Lomax, and many more. Although a printed copy of the paper is no longer distributed, The Chicago Defender continues today as an independent online news source.
Syracuse University Libraries' access to The Chicago Defender Archive allows you to search page images of this influential African American newspaper, covering publications from 1905-1975. Visit our other African American Studies resources in our Databases menu for more archives.
Known as the "Dean of Afro-American Composers," William Grant Still was a classical composer of the Harlem Renaissance. Although he is best known for his symphonies (specifically his first, composed in 1930), he also wrote ballets, operas, choral works, chamber music, art songs, and works for solo instruments. In an era where African American composers' work was simply not acknowledged by the larger classical music community, Still's Symphony no. 1 was the first by a black composer to be premiered by a professional orchestra in the U.S., programmed by the Rochester Philharmonic in 1935. In the following year, Still led the Los Angeles Philharmonic, becoming the first black composer permitted to conduct a major symphony orchestra. Another of his works, the opera Troubled Island, was the first by a black composer to not only be performed by a major opera company, but also to be nationally televised.
Use Summon to search for streaming recordings of Still's music.
To find music by other Black composers, browse by title, time period, genre, instrument, and composer using Classical Scores library.
Rita Frances Dove is an American poet and essayist. She has received various positions throughout her career, including serving as the Poet Laureate Consultant in Poetry to the Library of Congress, the youngest ever elected, and the Poet Laureate of Virginia. In 1987, Dove was the second black author to receive the Pulitzer Prize for Poetry. Today, she teaches at the University of Virginia as the Henry Hoyns Professor of Creative Writing.
"In her first volume of new poems in twelve years, Rita Dove investigates the vacillating moral compass guiding America's, and the world's, experiments in democracy."
Use Summon to browse more publications by Rita Dove, as well as literary commentary and criticism of her work.
Use the African American Archives for history or military-related research. This database includes a variety of primary source materials, including military documents, letters, court records, and more from the 17th-20th centuries pertaining to people of color. There are over 400,000 records available! The database also includes an online U.S honor wall to commemorate those that have served our country.
Visit other African American Studies resources in our Databases menu for more archives like this!
Maya Angelou (1928-2014) was an American poet, memoirist, and civil rights activist, championing black people and black culture. Although she is best known for her autobiographies, she also published various books of essays, poetry, and is recognized for her plays, movies, and television appearances. Today, her works are widely used in schools and universities worldwide.
This book includes six of her seven autobiographies, all focused on her early adult experiences and centered around racism, identity, and the importance of family.
Search Summon for more works by Maya Angelou as well as literary commentary and criticism of her work.