Get a lift from documentary films on SU's Wellness Days
Looking for some Wellness Day education and inspiration?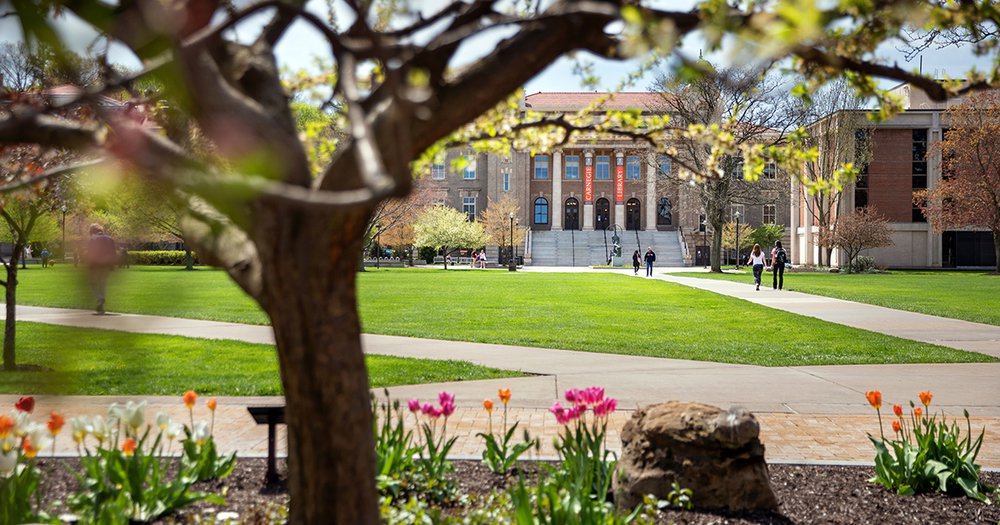 Consider one of these twelve film titles, available within SU Libraries online streaming video databases.  These are selected from the most recent three years of notable videos for adults, as honored annually by the American Library Association's Film & Media Roundtable (FMRT).  The availability of closed captions (CC) and/or subtitles for the deaf and hard-of-hearing (SDH) is indicated below.
Buddy (2018, dir. Heddy Honigmann) 86 minutes. CC. Grasshopper Films. Dutch with English subtitles. Director Heddy Honigmann takes a poignant look at the power of six service dogs and how these animals make an impact on the lives of their owners. Available at SU via Kanopy
Creem: America's Only Rock N Roll Magazine (2020, dir. Scott Crawford) 75 minutes. Greenwich Entertainment. CC, SDH. Traces one of America's iconic rock music magazines from its origin as an underground newspaper in Detroit though its rise to national prominence.  A portrait of the publisher, editors, musicians, and fans that made it happen, their long ambition, and sometimes short lives. Available at SU via Kanopy
Finding Kukan (2016, dir. Robin Lung) 75 minutes.  New Day Films.  A look at the life of Li Ling-Ai, the uncredited female film producer who co-produced Kukan, the 1942 Academy Award-winning documentary film on China that was lost for years. Available at SU via Kanopy
Float (2020, dir. Phil Kibbe) 81 minutes. Grasshopper Films. CC. The F1D is a class of delicate, slow-flying, long-duration, rubber- powered model aircraft designed to be flown in a large indoor space. Those who build and fly these model aircraft are an increasing rarity. A glimpse into a little-known and ethereal sport. Available at SU via Academic Video Online
John Lewis: Good Trouble (2020, dir. Dawn Porter) 96 minutes. Magnolia Home Entertainment. CC. Tells the story of John Lewis, the late U.S. Congressman from Georgia, covering six decades of his activism inside and outside of elected office.  Conviction, kindness, and courage are hallmarks of his many contributions toward civil rights and social justice in the United States. Available at SU via Academic Video Online
Lorraine Hansberry: Sighted Eyes/Feeling Heart (2018, dir. Tracy Heather Strain)  118 minutes.  California Newsreel.  A look at the life and work of Lorraine Hansberry, "A Raisin in the Sun" playwright and activist. Available at SU via Kanopy
Maiden (2019, dir. Alex Holmes) 97 minutes. Sony Pictures Classics. CC. Traces the inspirational story of the pioneering all-woman crew, led by 24-year-old Tracy Edwards, and their quest to compete in the 1989 Whitbread Around the World yacht race. Available at SU via Academic Video Online
N. Scott Momaday: Words From A Bear (2019, dir. Jeffrey Palmer) 83 minutes. American Masters (PBS).  CC.  Pulitzer Prize-winner N. Scott Momaday's poetry and writings have led to the renaissance of Native American literature. The film examines his life and uniquely captures the essence of Momaday's work. Available at SU via Academic Video Online
Rebels on Pointe (2017, dir. Bobbi Jo Hart) 90 minutes.  Icarus Films.  Celebrate "the world's foremost all-male comic ballet company" with a look into Les Ballets Trockadero de Monte Carlo.  Shares the ups and downs of the professional and personal lives of this tight-knit troupe. Available at SU via Docuseek2
Recorder: The Marion Stokes Project (2019, dir. Matt Wolf) 87 minutes. Zeitgeist Films. English with English subtitles. CC. Follows the quest of librarian and activist Marion Stokes to protect the truth by obsessively recording and archiving television broadcasts 24 hours a day from 1979 to 2012 in her Philadelphia home. Available at SU via Kanopy
The River and the Wall (2019, dir. Ben Masters) 97 minutes. Gravitas Ventures. CC. A stunning travel adventure across 1200 miles of the southern U.S. border as five friends journey on bicycle, horseback and canoe while exploring the terrains of land and policy beneath possible construction and contradictions of building a continuous border wall on the people and wildlife living nearby. Available at SU via Academic Video Online
Rumble:  The Indians That Rocked the World (2017, dir. Catherine Bainbridge and Alfonso Maoriana) 103 minutes.  Kino Lorber.  This film reveals the contributions of pioneering Native American musicians to popular music. Available at SU via Kanopy
Members of the Syracuse University community are also encouraged to nominate a documentary, educational, personal essay, how-to or performance art film you have viewed for future consideration, by visiting FMRT's homepage.  See that site for nomination criteria, a suggestion form to nominate titles, and lists of films selected over the years.