It's No Wonder...That They're Called Little Wonders!
Little Wonders are 5 ½ inches in diameter and carry sound on a single side.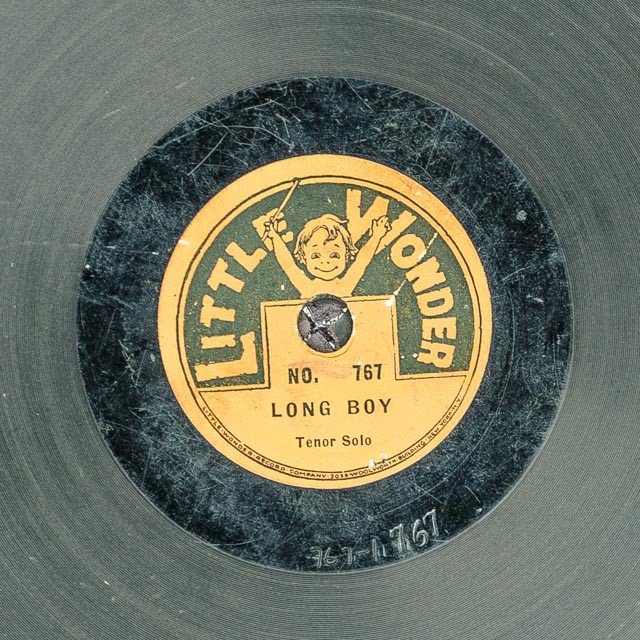 By Jim Meade, Audio Engineer
What sound disc is 5 inches in diameter and carries sound on one side only? A compact disc, or CD, would be a good answer, but not quite what we're thinking of. Here we look into one of the more curious corners of the Belfer 78rpm Collection: Little Wonder discs. Belfer holds a collection of 106 Little Wonder discs, which were digitized in 2016.
Little Wonders are 5 ½ inches in diameter and single-sided. They have narrow grooves on one side (compared to regular 10 and 12 -inch double-sided 78rpm discs), with one to two minutes playing time.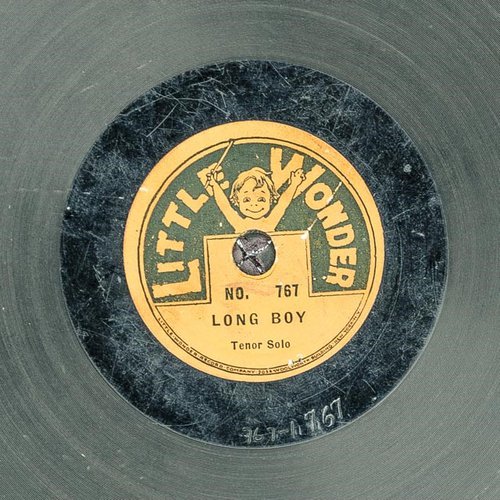 A Little Wonder Record Company disc containing the Long Boy tenor solo by Byron G. Harlan.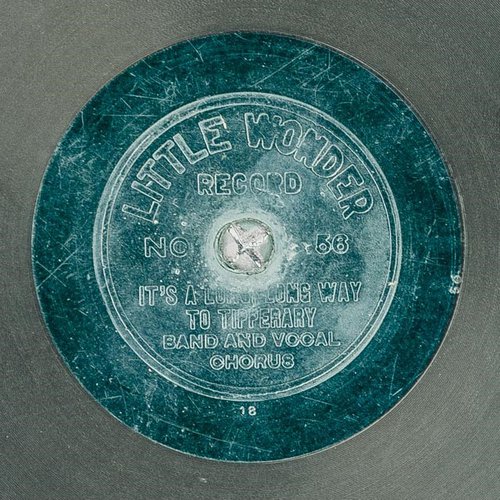 A Little Wonder Record Company disc of the song, "It's a Long Way to Tipperary."
A casual observer might assume from their appearance that these are children's records, due to the figure of an infant conductor sometimes appearing on the label, combined with their small diameter. However, they are actually popular titles of the day. Little Wonder later gave rise to Bubble Books, a series which did combine discs and books for children. Little Wonder records were hugely popular between 1915 and 1923, selling an estimated 40 million over the life of the label.
These records were manufactured under contract by Columbia and often featured Columbia recording artists. Because artist credits on Little Wonder records are rare, identification of performers is often an educated guess by experienced collectors. Some famous voices have been identified on Little Wonder recordings including an uncredited Al Jolson.
Little Wonders are acoustic recordings with a low production value, sold initially without a paper label or a record sleeve to lower costs.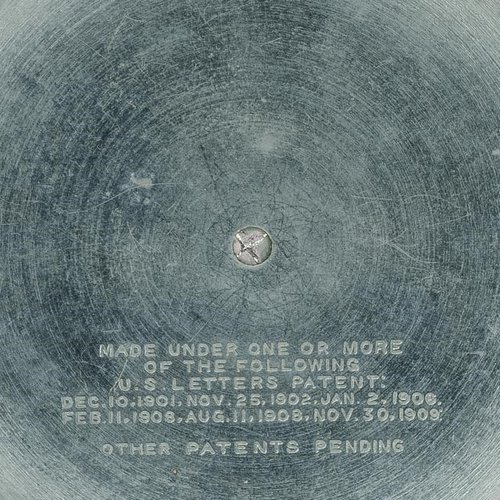 The reverse side of a Little Wonder record with information on the unique record's pending patents.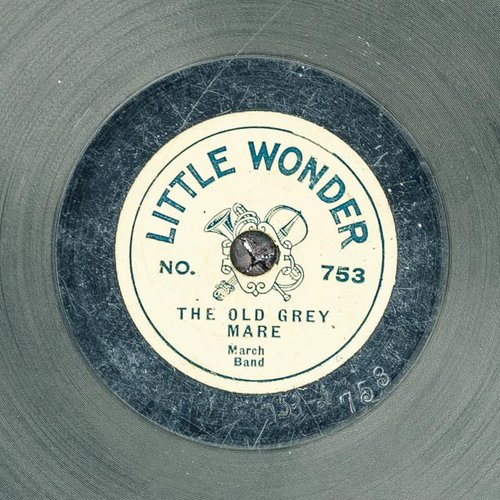 A Little Wonder disc containing the song, "The Old Grey Mare," and cheerful illustrations of musical instruments.
This may also have been a deliberate strategy to distinguish them from regular priced records and not eat into profits from Columbia's more up-scale discs. At a time when regular records cost $0.75 to $1.00, Little Wonders were priced at $0.10 to $0.15 cents, making them an instant, large scale success. Little Wonders were retailed through 5 and 10 cent stores such as Kresge's and Woolworth's, as well as through the Sears Roebuck and Montgomery Ward mail-order catalogs. By the mid-1920s, the price of regular, full-length records decreased to $0.50, a shift that created competition in the music market and may have ultimately led to loss in popularity for the Little Wonders.
The success of these little discs turned the record industry on its head by aggressively reshaping the price structure. With Little Wonders, records became a truly affordable mass medium that everyone could enjoy.
Little Wonders (Special Collections Research Center, Syracuse University Libraries), are part of the Special Collections Research Center's Belfer Audio Archive.