Resources You Might Not Know About
Streaming services and digital news subscriptions are more popular than ever, and the University Libraries has students covered.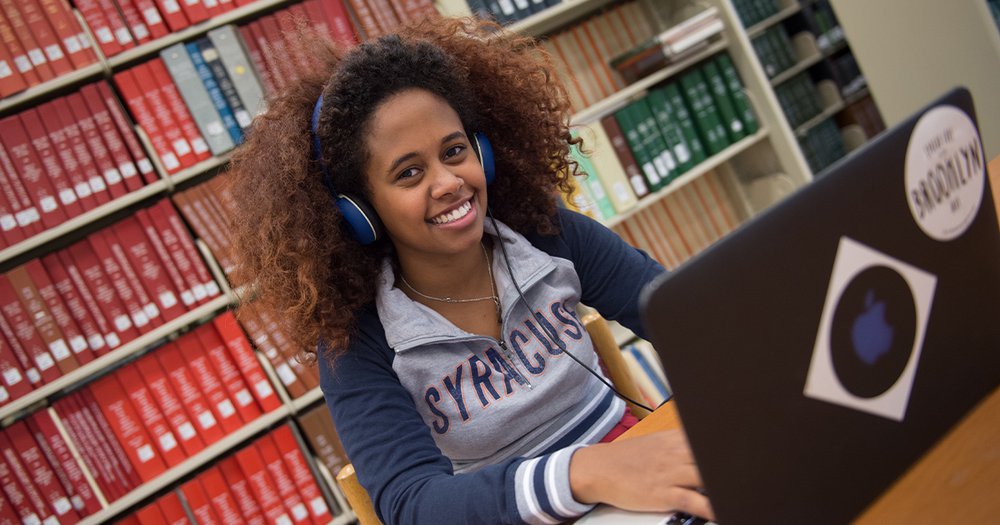 by Dan Mulvihill G'21 (Maxwell School of Citizenship and Public Affairs), Access and Resource Sharing Student Employee
With over 700 databases, we have access to tons of great services from streaming movies and documentaries to digital news subscriptions. Here are just a few highlights that every member of our campus community should know about!
Video and Streaming Access
Swank Digital Campus: Swank is a wonderful source for accessing all genres and eras of movies, from "Casablanca" (1942) to "Tenet" (2020). SWANK is constantly adding new and popular movies, so it is definitely worth checking out frequently to see what you have access to watch. To access this resource, search for "SWANK" in the "Databases" tab. Click on the source in the search result, and you will be redirected to the Syracuse University page for Swank (or sign-in with Net ID if off-campus). Once you're in, enjoy watching the broad array of content available!
Kanopy: This is the perfect place for streaming documentaries, biopics, and more! Found by searching "Kanopy" under the "Databases," you will be redirected to the Kanopy site with full access if you are on-campus or go through a Net ID sign-in (EZProxy) if you are off-campus. Once you get to the site, you will be provided with access to many relevant and award-winning documentaries and movies.
Academic Videos Online (AVON): AVON, is a great source for silent movies, short films and archives of news broadcasts like "60 Minutes" and the BBC. By searching "AVON" in the "Databases," you can find this source and be redirected to the AVON site (if you are off campus, you will have to sign in with your Net ID). Once you're on the AVON site, you can browse collections and highlights and search for the content you'd like!
News Source Subscriptions
New York Times Digital Edition: As one of the most popular sources of news in the nation, the New York Times Digital Edition is a sought-after subscription for many. Creating an account and getting a subscription is included for all current students and faculty! To set yours up, go to the "Databases" tab. From there, search in the bar for "New York Times." The New York Times Digital Edition source will pop up, and underneath the title will be link to set up your own account subscription. Make sure to use your syr.edu email when you create your account in order to get the free subscription.
Wall Street Journal: "The Wall Street Journal" is a well–known source for all things business. With the Libraries' subscription, all students and faculty can create their own account with an included subscription! To do so, search for "WSJ" on the "Databases" tab. Once you have located the source in the search results, click on the link in the paragraph below the source title to register your account. Make sure to use your syr.edu email account when you are creating your account to get the subscription.
Advance Media NY: Did you know we also have free access to local news through syracuse.com and The Post-Standard? Register for access on the syracuse.com website using the promo code SU2020STUDENT. You'll have access to news, information, analysis and in-depth stories. While not directly offered by the Libraries, it's still a great resource you should know!