Faculty Resources for Summer
Whether you are teaching a summer course, working on research and scholarship, or updating your CV or syllabus for the fall...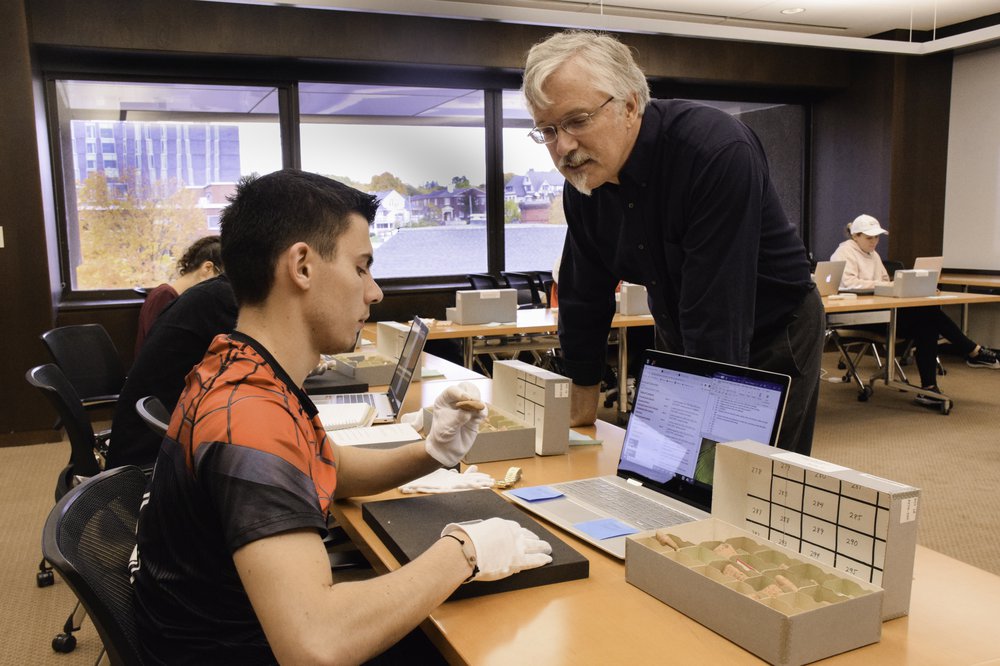 We are here to help you with your research or publishing and can assist you at any stage of the research process. Check out this short video that highlights the Libraries' new suite of services focused on supporting the research enterprise. If you want to learn more, you can also view this recorded webinar on research impact services, including Researcher Profiles and Metrics.
Subject librarians remain happy to meet with you to discuss your research and teaching needs throughout the summer.
As you plan for next year, if there are specific items that you would like to request to enhance the Libraries' collections, contact your subject librarian or use the Suggest a Title Form. Many videos added to the collection in the past year were added with a one-year license. Please let us know if you need continued access to video titles so we can maintain access.
The Libraries continues to provide course reserves material electronically this summer. If an e-book is not available, we will scan and provide as much possible from physical books, following copyright guidelines. 
Options for obtaining and borrowing items from the physical collections include check out at a service desk, request and hold to pick up items from the service desk, contactless pickup at Bird Library Lockers, or delivery via UPS to your residence.
The Libraries will continue to provide Interlibrary Loan and electronic delivery services throughout the summer. 
We are happy to support your students in building their information literacy and library research skills. Contact us to request instruction. 
Regardless of where you are this summer, there are millions of items available in our online collections. You can search through Summon as well as our databases, including our videos, eBooks, and e-journals. If you're working off-campus, you can access the Libraries' online resources.
Need a research guide for a course you're teaching? The Libraries provides curated research guides on a range of subject areas and topics, including information on Linking SU Libraries' Online Resources, and Copyright Information for Online Instruction. 
If you are interested in accessing material within the Special Collections Research Center (SCRC), contact scrc@syr.edu. If you are planning to use primary source materials from SCRC in an upcoming course, complete the class session request form. Consider submitting an application for two paid Faculty Fellows opportunities for the development or revision of a 3-credit course.
Note the Libraries' summer hours.
There are so many ways the Syracuse University Libraries are here to support your teaching and research and ensure you and your students' success. Contact us, we're here to help. Call 315.443.4083, Text 315.464.0744, Email libref@syr.edu, or Live Chat.