New PubMed: What's Changed and How You Use it
PubMed interface has recently changed.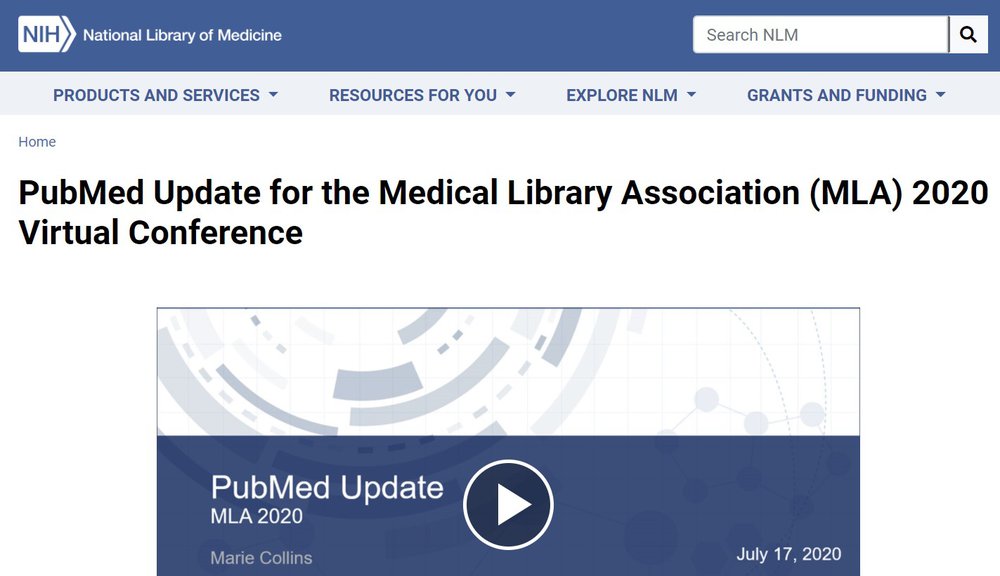 By: Anita Kuiken, Librarian for Falk College of Sport & Human Dynamics

Just when you thought there wasn't enough new in your life, lo and behold, the PubMed interface that you've been working with forever has changed too. PubMed, a rockin' database developed by the National Library of Medicine and freely available on the open web, is the go-to database for clinical and allied health literature. With this latest release, PubMed's infrastructure transitioned into the cloud, offering better performance, availability, security, and enhanced mobile accessibility. The features that you rely on like Automatic Term Mapping and Best Match that help get you just what you want with a few key words are now even smarter. But what's most noticeable to users is the results page interface that now includes the things that you know and love in other databases: snippets of abstracts at a glance, the ability to page from abstract to abstract, more intuitive navigation, citing sources in your preferred style, sharing options that include social media or permalinks, and outside tool icons that utilize all your affiliations by making it possible to link to the full text content in up to five libraries instead of just one.
Want to learn more? Take 15 minutes to view what's changed and where PubMed is going in the future. New to PubMed and are intrigued to learn how it works? Register for How PubMed Works, a free four-parted course available on demand from the National Library of Medicine.  Want to talk to someone about it? Contact Anita Kuiken, Librarian to Falk College of Sport & Human Dynamics for a consultation.