TIME: Archives Preservation Countdown
In 1967, WSYR issued the following message, an interruption to their scheduled broadcast.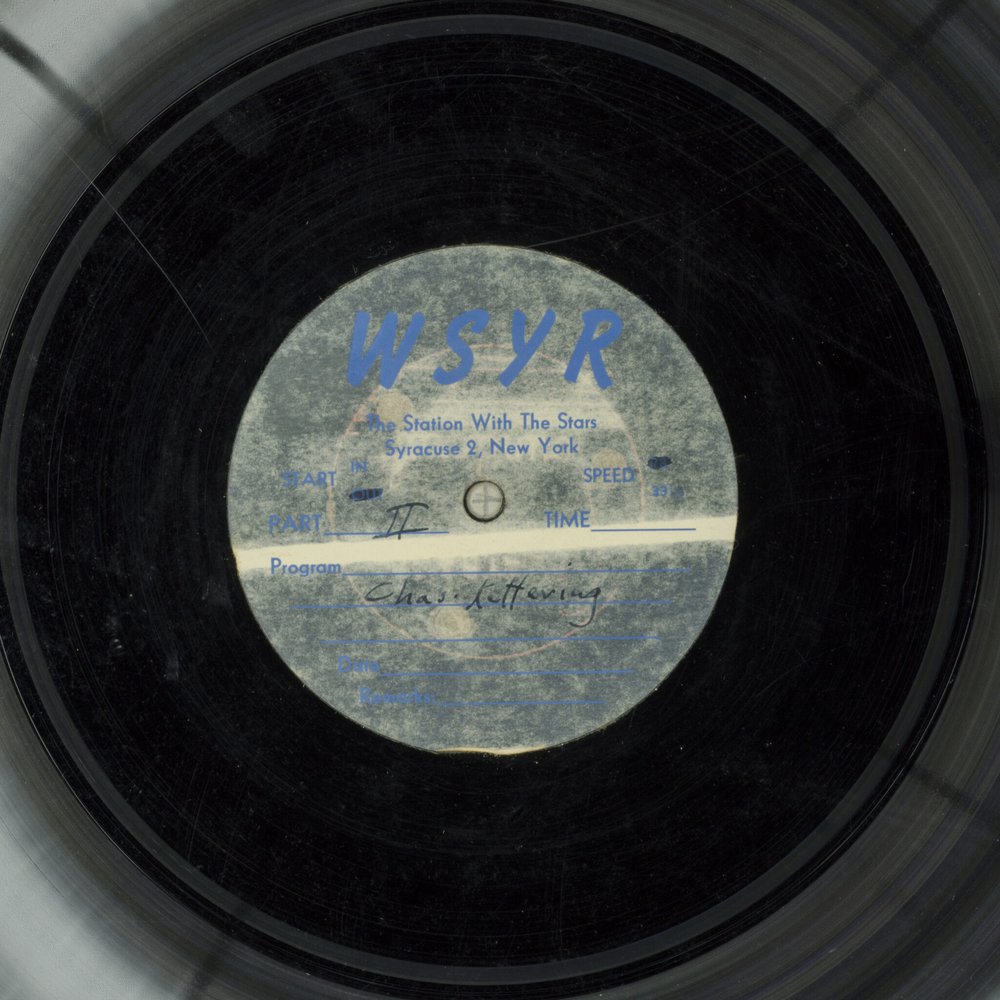 "We interrupt this program. The Office of Civil Defense has issued the following message: This is an attack warning. Repeat. This is an attack warning. Attack warning means that an actual attack against this country has been detected and that protective actions should be taken. Important instructions will follow in 30 seconds." WSYR 1967 Civil Defense Warning
1967 WSYR Civil Defense Warning
Much like the famed Orson Welles' "The War of the Worlds" Halloween broadcast of 1938, this warning was merely a test and did not reflect an actual state of emergency. In both cases, raising the alarm, even a false alarm, however, incited people to pay attention and take notice in a way that they might not have otherwise.

Archives are often seen as a means of freezing time, of trapping or preserving materials in amber, of extending the life of dusty books and records for eternity. In reality, though, there is a ticking clock counting down the amount of time left every time you enter an archive. You can only hear it faintly, because, for many records, it exists in a time that still seems far in the distance. But you cannot turn back the clock, because more time is not guaranteed for archival materials without proper preservation.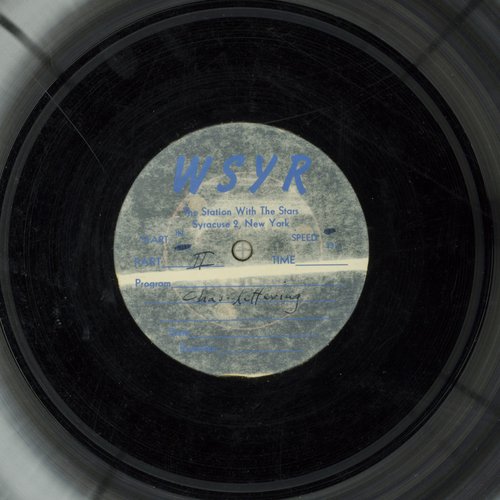 One of the instantaneous discs from SCRC's WYSR Collection. WSYR Collection.
If you are looking for an example of such an occurrence, look no further than the deteriorated photographs of Chester Rice from our Clara E. Sipprell Papers. Although we can still view the subject of these photographs, some negatives in the collection, have deteriorated past the point of usability.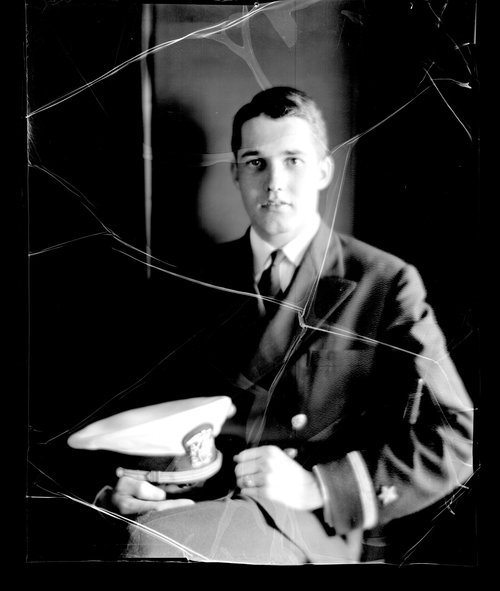 An example of a deteriorated photograph of Chester Rice from SCRC's collections. Clara E. Sipprell Papers.
Proper storage, care, and digitization can all be effective means of prolonging a document's existence. If SCRC had not collected and digitized the WSYR recordings of over 50 years of local history (1930-1981), or made efforts to preserve the Sipprell photographs, a larger amount of this history may have gone unheard and unseen.
Read on as Digital Preservation and Projects Coordinator Michael Dermody speaks to the importance of preserving the audiovisual heritage in the archive:
"The audiovisual heritage — encompassing film, radio and television broadcasting, music industry recordings, recordings of performances, speeches and University events, recordings done for research including interviews and oral histories — constitutes a huge portion of the cultural and historical record of the 20th and 21st centuries. Many of the audiovisual objects that document this heritage are completely unique, primary-source historical materials — the only extant records we have of the events depicted. Additionally, as recorded history often contains direct images and voices of historical actors, it conveys a powerful sense of the immediacy of actions and events, and the nuances of how they unfolded as they happened in real time. This makes them indispensable to the historical and cultural record and to the study and teaching of history. That is why archiving and preservation of the audiovisual heritage is crucially important.
Audiovisual archiving and preservation is an expanding and increasingly essential concern for memory institutions like libraries, archives, and museums. Much progress has been made in this field with the development of recognized techniques, standards, and best-practices for insuring the preservation of audiovisual objects in a wide diversity of technology-dependent formats. The sheer volume of audiovisual materials, though, as well as the substantial costs and diminishing technological capabilities, poses a profound and existential challenge for archivists and preservationists working in the field. How memory institutions and their constituents manage this challenge now and in the future will, to a large extent, determine what later generations will know and think of this time."
In this series, we will be "counting down" by exploring some of the many valuable and vulnerable collection materials at SCRC in need of preservation. From audio materials, like the WSYR Collection, the Belfer Cylinders Collection, and the E. Thomas Billiard Papers, to video and film collections, like the Ted Koppel Collection, Inside Albany Records, Erica Anderson Collection and university archives films, to photography collections, like the Margaret Bourke-White Papers, the Clara E. Sipprell Papers, and the Jackie Martin Papers, the Archives Preservation Countdown begins today!
---
This post features an audio clip and image from our WSYR Collection (WSYR Collection, Special Collections Research Center, Syracuse University Libraries) and images from our Clara E. Sipprell Papers (Clara E. Sipprell Papers, Special Collections Research Center, Syracuse University Libraries), part of the Special Collections Research Center's manuscript collections.