Ukrainian Research Guide
The Libraries has created a new Ukraine research guide with content and links to current information sources about the crisis in Ukraine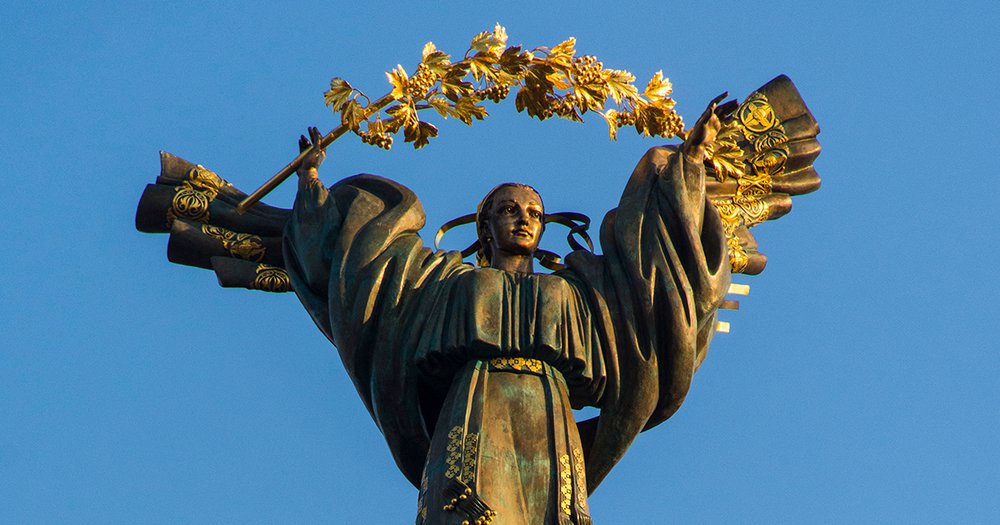 Photo caption: Image Credit: Statue of Berehynia, atop Independence Monument in Maidan Nezalezhnosti (Independence Square), Kyiv, Ukraine. By Amit just amit - Own work, CC BY-SA 4.0
by John Olson
As we witness history unfolding before us with the invasion of Ukraine by Russia, there needs to be a free flow of information about what is happening and avenues to understand more about the people, culture and history of the Ukraine.
The Libraries has created a new Ukraine research guide with content and links to current information sources about the crisis in Ukraine. These point to up-to-the-minute news releases from Ukrainian and other international news and wire services as well as U.S. newspapers. There are also links to databases and journals with a focus on Ukraine, accessible through the Libraries' database and online catalog links. We encourage you to explore links to maps and data and browse dozens of books from the Libraries' collections on the rich historical and cultural resources to learn more about the Ukraine and its people.
Some of the links are updated daily while others are for seeking more in-depth information about Ukraine. If you would like to contribute other sources to this guide, please fill out the suggestions form on the Ukraine guide.