A Panel Discussion on "The Power of Narrative and the Voices of Military Veteran Writers"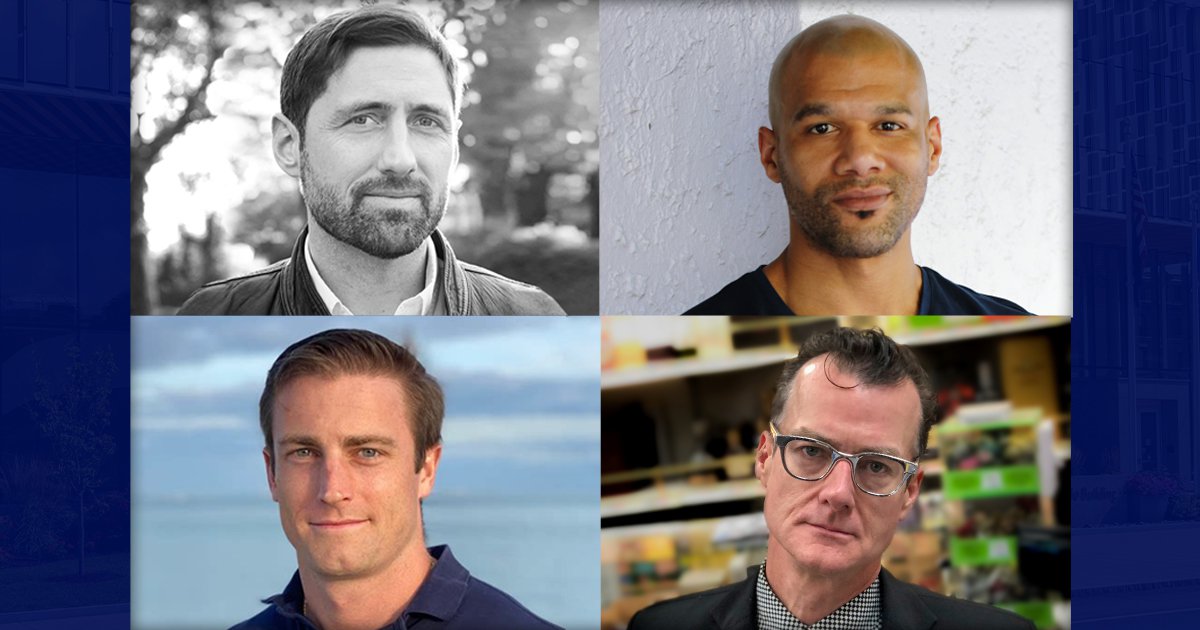 Syracuse University Press and Syracuse University Libraries, in collaboration with the Syracuse University D'Aniello Institute for Veteran & Military Families (IVMF), is hosting a panel discussion on Monday, November 7 at 5 p.m. at the National Veterans Resource Center Daniel & Gayle D'Aniello Building at 101 Waverly Avenue on "The Power of Narrative and the Voices of Military Veteran Writers." The discussion on art, identity and conflict in writing is taking place during National Veterans and Military Families Month. Featured international veteran authors included Phil Klay, Dewaine Farria, Brian O'Hare and Thomas Bardenwerper. Kicia Sears, IVMF Evaluation Associate and former adjunct faculty member in Syracuse University's Department of Writing Studies, Rhetoric, and Composition, will facilitate the discussion. 2021 Veterans Writing Award winner Brian O'Hare will also provide a reading from his new short story collection, Surrender. Those interested in attending should register via email to libevent@syr.edu. A short reception and author/book signing will take place following the book reading and panel discussion.
About the veteran writers:
Phil Klay is a veteran of the US Marine Corps. His short story collection Redeployment won the 2014 National Book Award for Fiction and the National Book Critics' Circle John Leonard Prize for best debut work in any genre. His essay collection, Uncertain Ground, was released in May of 2022.
Dewaine Farria served in Jordan and Ukraine as a Marine. Besides his stint in the military, Farria spent most of his professional life working for the United Nations, with assignments in the North Caucasus, Kenya, Somalia and Occupied Palestine. Farria's writing has appeared in Literary Hub, the New York Times, Rumpus and the Southern Humanities Review. His novel Revolutions of All Colors was the winner of the inaugural Veterans Writing Prize.
Brian O'Hare is a graduate of the US Naval Academy and former US Marine Corps officer. Currently, he's an award-winning writer and filmmaker living in Los Angeles. His work has appeared in War, Literature and the Arts, Santa Fe Writers Project and Hobart, and has been nominated for two Pushcart Prizes. He is the author of Surrender, winner of the 2021 Veterans Writing Award.
Thomas "Buddy" Bardenwerper served five years in the Coast Guard. Thanks to the GI Bill and Yellow Ribbon Program, Buddy graduated last spring with a joint degree from Harvard Law School and the Harvard Kennedy School of Government. He is a staff attorney for the Florida Supreme Court and the author of Mona Passage: A Novel, 2019 Veterans Writing Award Honorable Mention.
Syracuse University Press, in cooperation with the Institute for Veterans and Military Families (IVMF), established the Veterans Writing Award in 2019. The mission of the Veterans Writing Award is to recognize the contributions of veterans to the literary arts, shine a light on the multivalent veteran experience and provide a platform for unrecognized military writers. For more information, visit the Veteran's Writing Award. To ensure accessibility, CART and ASL services will be provided for this event.
About Syracuse University Press:
Syracuse University Press, part of Syracuse University Libraries, was established in 1943 and has published groundbreaking works such as Pulitzer Prize–winning composer Ernst Bacon's Words on Music, Jay Dolmage's Disability Rhetoric, Siao-Yu's Mao Tse-tung and I Were Beggars, and Barry Chevannes's Rastafari: Roots and Ideology.
In its eighth decade of academic publishing, SU Press continues to be committed to serving New York State—as well as the region, nation, and globe—by publishing vital scholarship, sharing ideas, and giving voice to important stories that may not have otherwise been told.