Aatif Abbas recipient of 2023 Mary Hatch Marshall Essay Award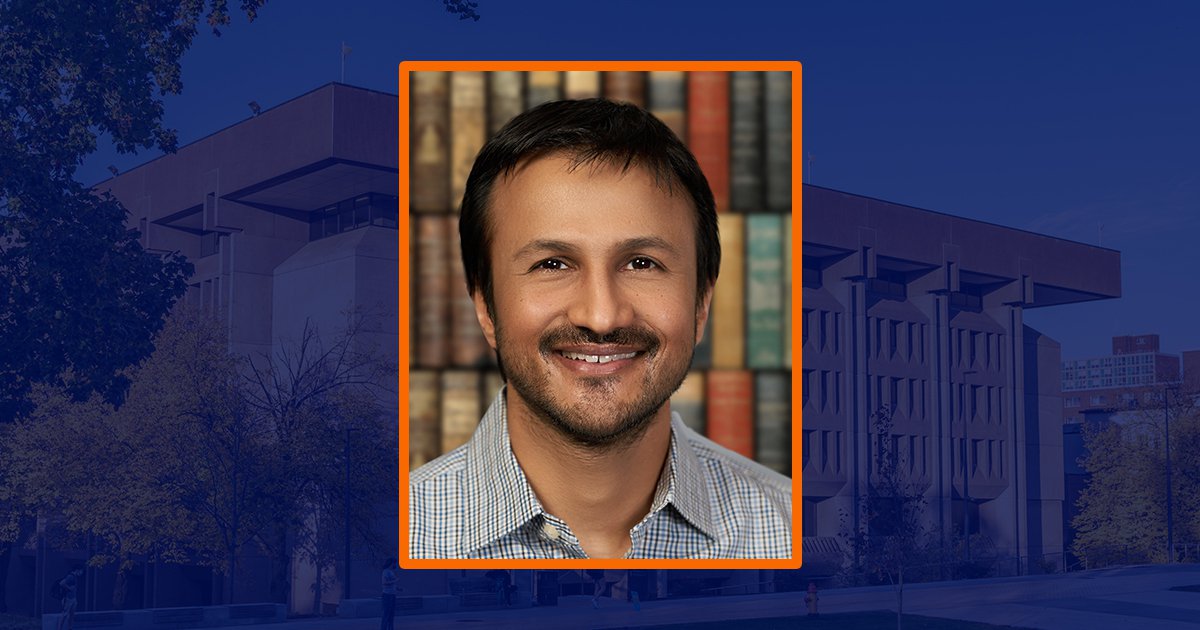 Aatif Abbas, a doctoral candidate in the Department of Philosophy in the College of Arts and Sciences (A&S), was selected as the 2023 winner of the prestigious Mary Hatch Marshall Essay Award for his piece titled "Corporations Choose Differently: A Case for Strict Liability for Business." A&S and the Syracuse University Library Associates will host a virtual award event and author reading on Monday, April 24 at 1 p.m. (EST). Anyone interested in attending can register by emailing libevent@syr.edu by April 20.
Abbas, this year's recipient, will receive a $1000 prize. His article argues that businesses are morally responsible for compensating the people harmed by their activities even if they were not negligent. The article contends that businesses often seek risky or innovative activities to increase profits, and the essence of innovative activities is that precautions cannot sufficiently reduce their foreseeable harmful consequences. The correct understanding of businesses' decision-making enables us to appreciate that businesses choose to undertake risky activities while knowing that they can harm others despite preventive measures.
Abbas' research interests lie at the intersection of philosophy, politics and economics. Specifically, he is interested in the ethics of capitalism. His dissertation argues that mainstream theories of socioeconomic justice implicitly silence poor people's voices, and it develops a moral theory that is attentive to marginalized experiences. He uses this human-focused approach to intervene in debates over the ethics of sweatshop labor and sovereign debt. While making these arguments, he draws on his undergraduate education in economics and work experience in finance. Over the last two years, Abbas has served as the co-chair of the Syracuse University chapter of Minorities and Philosophy (MAP). This organization provides resources to and advocates for members of marginalized groups in philosophy. As somebody born and raised in Lahore, Pakistan, he strongly believes in this organization's mission.
His essay was chosen from those submitted by A&S graduate students currently enrolled in African American studies; English; art and music histories; languages, literatures and linguistics; philosophy; religion; writing studies, rhetoric, and composition; and women's and gender studies.
Professor Mary Hatch Marshall was a founding member of the Library Associates and holds a distinguished place in the College's history. In 1952, she became the Jesse Truesdell Peck Professor of English Literature —the first woman appointed a full professor in the College— after having joined the faculty four years earlier. Library Associates established the annual Mary Hatch Marshall Award to honor and help perpetuate her scholarly standards and the generous spirit that characterized her inspirational teaching career, which lasted through her retirement in 1993. Members of Library Associates, Marshall's friends and family, the Gladys Krieble Delmas Foundation and the Central New York Community Foundation all contributed to the endowment, established in 2004, that funds the award.
Library Associates are a group of dedicated SU Libraries supporters who help to raise funds and accessibility for the Libraries' special collections, rare books, and manuscripts through opportunities like the Faculty Fellows program. Those wishing to join the Library Associates or make a gift to the Mary Hatch Marshall Award Endowment can contact Ron Thiele, assistant dean for advancement for the Libraries, at rlthiele@syr.edu or 315.560.9419.