POSTPONED: Anna Laganà Presentation at Annual Brodsky Series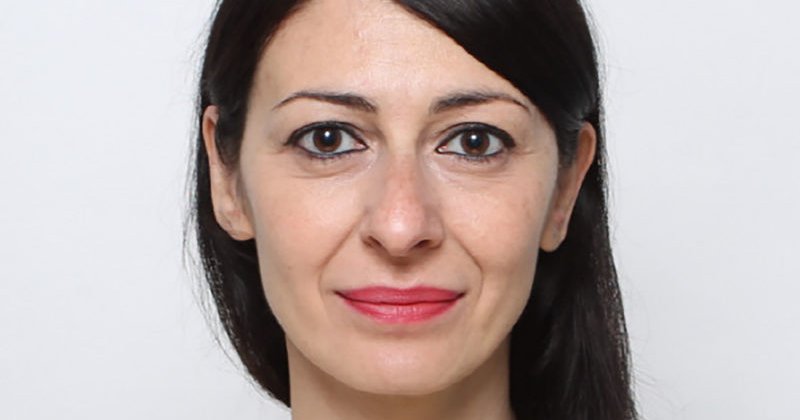 UPDATED 3/17/20: EVENT IS POSTPONED
Anna Laganà, research specialist in the conservation of plastics at the Getty Conservation Institute (GCI), will present at Syracuse University Libraries' annual Brodsky Series for the Advancement of Library Conservation. Laganà's lecture, titled "The Conservation of Plastics in Museum Collections: a challenging path," will be held on Wednesday, March 25 from 5:30 to 7 p.m. in the Peter Graham Scholarly Commons in Bird Library. The hands-on workshop, titled "Which Plastics are in my collection? The Identification of Plastics without the use of analytical techniques," will be held the following day, Thursday, March 26 from 9 a.m. to 4 p.m. in the Antje Bultmann Lemke Seminar Room, Special Collections Research Center, 6th floor of Bird Library. To coincide with the Brodsky Series for the Advancement of Library Conservation, the Special Collections Research Center Conservation Lab will be dedicated to Joan Breier Brodsky '67 G'68 on Wednesday, March 25 at 4 p.m. in the Robert Ortwine Gallery, 6th Floor of Bird Library.
All events are open to the public. However, due to limited space available for the workshop, please RSVP to jschambe@syr.edu.
The annual Brodsky Series for the Advancement of Library Conservation is endowed through a generous gift by William J. '65, G' 68 and Joan'67, G'68 Brodsky of Chicago. Beginning in 2004, the endowment has been used to sponsor programs featuring prominent library conservators that promote and advance knowledge of library conservation theory, practice, and application among wide audiences, both on campus and in the region.
Anna Laganà leads projects at GCI, including the investigation of treatment options for plastic works of art, and develops workshops on their conservation. Before joining the GCI, Laganà worked as Coordinator of the Contemporary Art Conservation Laboratory at the Centro Conservazione Restauro la Venaria Reale in Turin, as a researcher of modern materials at the Cultural Heritage Agency of the Netherlands,  and most recently as a lecturer at the University of Amsterdam, coordinating the Postgraduate program 1 in Conservation of Modern and Contemporary.
Laganà was part of the POPART project (Preservation of Plastics ARTefacts in museum collections) work team, the first research project on the preservation of plastics in cultural heritage, founded by the European Commission. She is currently founding member and coordinator of the International Network for the Conservation of Contemporary Art (INCCA) Italian group and assistant coordinator of the International Council of Museum-Committee for Conservation (ICOM-CC) Working group Modern Materials and Contemporary Art.
Communication Access Realtime Translation (CART) will be available for the dedication and lecture on March 25. For more information, or if you need an accommodation in order to fully participate in these events, please contact Julia Chambers at jschambe@syr.edu by March 18.