Applications open for the 2017 Global Student Entrepreneur Award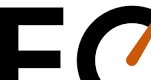 October 25, 2017 is the deadline to apply to the 2018 Entrepreneurs' Organization's Global Student Entrepreneur Awards (GSEA), the premier global competition for student entrepreneurs who actively run a business. Entrepreneurs' Organization (EO), a private peer-to-peer group, is composed of over 12,000 of the world's most influential entrepreneurs.
EO GSEA nominees compete in qualifying competitions for the chance to advance to the Global Finals. With more than 1,700 competitors from more than 30 countries, EO GSEA is an exclusive opportunity for student entrepreneurs to make connections, find resources, and grow their businesses.
The 2014 National Champion was Syracuse University graduate Daniel Goldberg '15. The 2017 USA-Western New York regional winner was Syracuse University student AJ Damiano '18, founder of Power-Spike, who advanced to the Nationals in Kansas City this past spring.
The winner of the upcoming regional competition will receive $5,000 and an all-expense paid trip to GSEA Nationals in Dallas in February 2018.
Qualifications for the award are:
Entrant must be currently pursuing an undergraduate or graduate degree (full or part-time)
Must be business owner, founder, or controlling shareholder, and principally responsible for its operation
Structured 'for-profit' or social enterprise
Generated $500 USD or received $1,000 USD in investments
Operating for at least the past six consecutive months
Apply online by October 25 at https://www.eonetwork.org/EO-GSEA/ and be sure to select USA-Western NY.
The competition will be held November 8, 2017 at St. Joseph's Collegiate Institute in Buffalo. Finalist selection will be judged on: completeness of the application; the student's ability to overcome obstacles; clarity of the mission and vision; leadership; and innovation.
For more information, contact David Robinson at 716.276.8707 or robinson@thelotisgroup.com
The Blackstone LaunchPad at Syracuse University Libraries is helping to coordinate the campus competition.