Biblio Gallery Call for Submissions 2021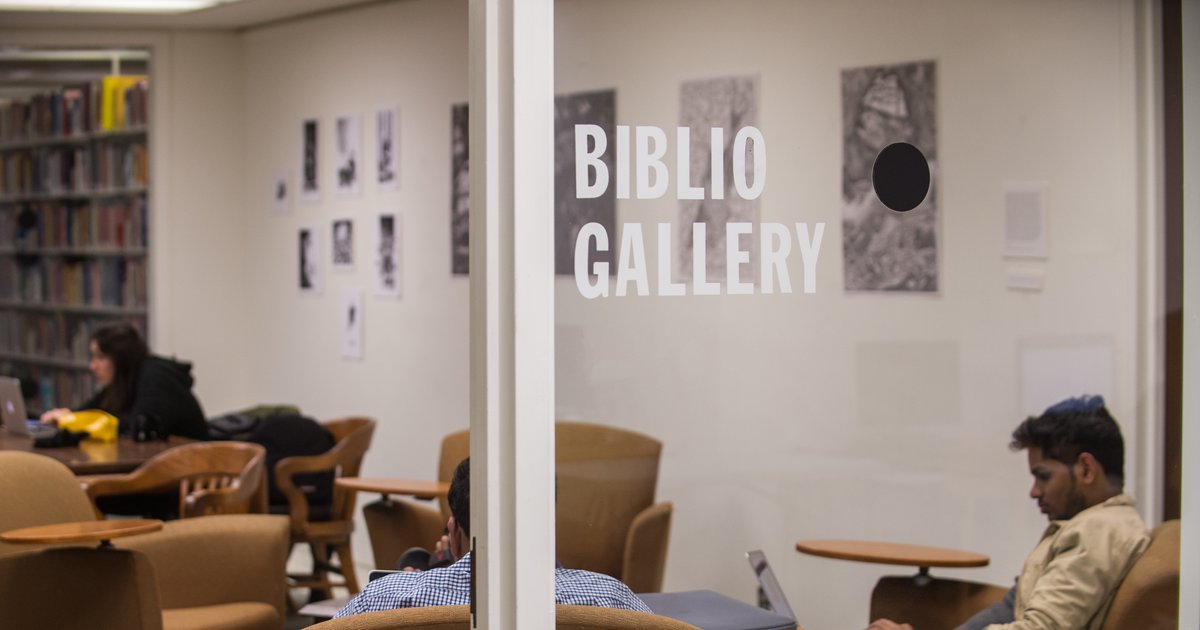 The Libraries is now accepting artist exhibition proposals for the Bird Library Biblio Gallery, located on the 4th floor and online. All Syracuse University undergraduate and graduate students are welcome to apply. Proposals must be submitted through the Biblio Gallery Submission Form and are reviewed and accepted on a continuous and rotating basis.
The gallery space contributes to campus cultural life by offering students a venue for exhibiting their creative work to a wider audience.  Exhibiting work in the Biblio Gallery provides students with an opportunity to display, hang and arrange materials in a gallery space. The Libraries promotes exhibits via its website, social media and through other campus news channels as appropriate.