Biblio Gallery Exhibit: Wenxuan Qiao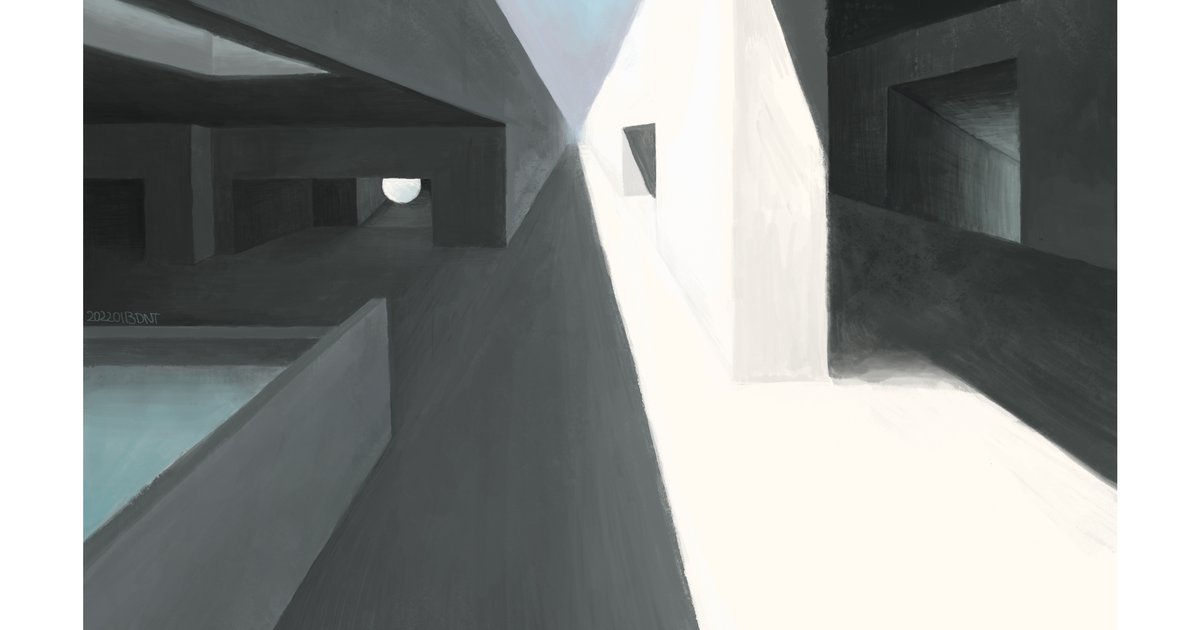 The new Biblio Gallery exhibit on the 4th floor of Bird Library features work by Wenxuan Qiao, a student in the School of Architecture. Qiao's exhibit will be on display October 24 through November 18, 2022.
The artist said, "I started to create when the pandemic broke out... With the quarantine, there was plenty of time and opportunities for introspection, and I happened to have an iPad at hand. From the random exploration at the beginning, I started to try continuous thematic works this year. I prefer to call this process a brain recorder. Over the past two years, I have paid more attention to what I feel like rather than the formal combination of the elements.
During the summer of 2022, I started sketching outdoors using an iPad. Although it is a new tool, the methodology of generating image is ancient. The specialty of sketching is that you perceive not only images, but also temperature, sound, wind, sunlight, and even people around you. Your feelings in every corner are activated. Even with magnificent imagination you can hardly guess which part of your hands and feet will bruise when you climb up the reef, and how long such bruises will last, what kind of scenery you will see at the cost of this wound. And how the tide wets your shoes, how strong the wind blows. The interior is an extremely abstract environment, and paper is also an extremely abstract medium. The iPad erases all the bumps of the brushstrokes. When these paintings enter other's perception, it is perhaps ten percent the same as the origin at most. But they are still intact, the new environment and the new subject reimagines everything. I do not endorse a unilateral art, nor do I unilaterally make art declarations. Without the participation of the other sides, the word art will be meaningless."
For more information about the Biblio Gallery, contact S. Ann Skiold, MFA, MLIS, librarian for Decorative & Applied Arts, Design, Art History, Film, Photography, and Spanish & Italian at Syracuse University Libraries or apply to submit an exhibit via Biblio Gallery exhibition form.