Cartooning Workshop with Robb Armstrong '85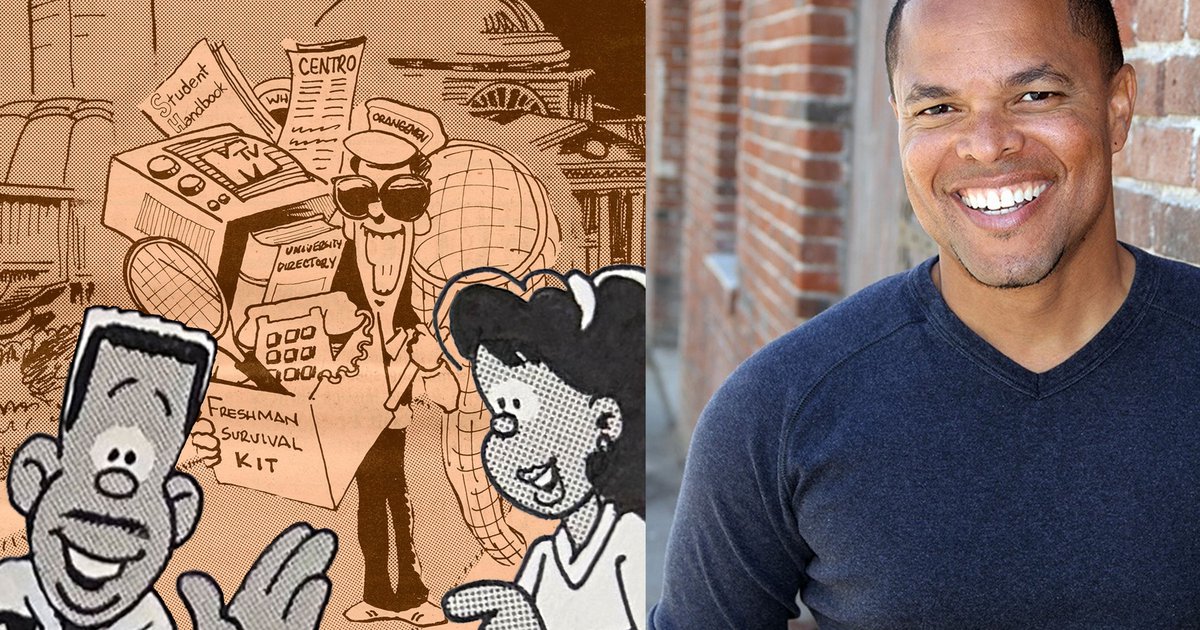 Syracuse University Libraries' Special Collections Research Center is hosting a cartooning workshop with Robb Armstrong '85 (College of Visual and Performing Arts) on Thursday, March 9 from 10 a.m. to 1 p.m. on the 6th floor of Bird Library. Syracuse University students interested in the creative processes of cartooning or those who would you like to learn how to bring characters from conception to the page are invited to register to participate in this hands-on workshop. Robb Armstrong, creator of the JumpStart comic strip, is one of the most circulated contemporary and nationally celebrated cartoonists. This workshop has very limited capacity and pre-registration is required. Participants will learn directly from Robb the art of creating their own characters as well as strategies for drawing and storytelling. The workshop will conclude with a free lunch with Armstrong.
To register for this workshop and lunch, please email scrcinstruction@syr.edu by Friday, March 3rd. If you require an accommodation or have dietary needs, please email mlwagh@syr.edu. Space is limited, so early registration is encouraged.
Funding for this program was generously provided by Library Advisory member, William F. Gaske '72.
About Robb Armstrong
Robb Armstrong Graduated from Syracuse University's College of Visual and Performing Arts in 1985. While a student at SU, he created a very popular comic strip for The Daily Orange called Hector. The appeal of that strip motivated him to pursue professional syndication. On October 2, 1989, JumpStart was launched into 40 newspapers across the country. Today, his comic strip about a cop named "Joe" and his wife "Marcy," a nurse, can be read daily in more than 400 newspapers. It is the most widely syndicated comic strip by an African - American cartoonist in history.
Robb has authored Fearless, A Cartoonist's Guide to Life and On A Roll: A JumpStart Treasury, both receiving five stars on Amazon. Robb was bestowed an Honorary Doctorate from Holy Family University in 2012, and his comic strip, JumpStart, is currently being developed as a TV sitcom on CBS. "It's an honor to cheer people up every day. I feel that's one of the most important things a person can do." - Robb Armstrong