Daniel Sarmiento Joins Special Collections Research Center as Curator, 20th Century to Present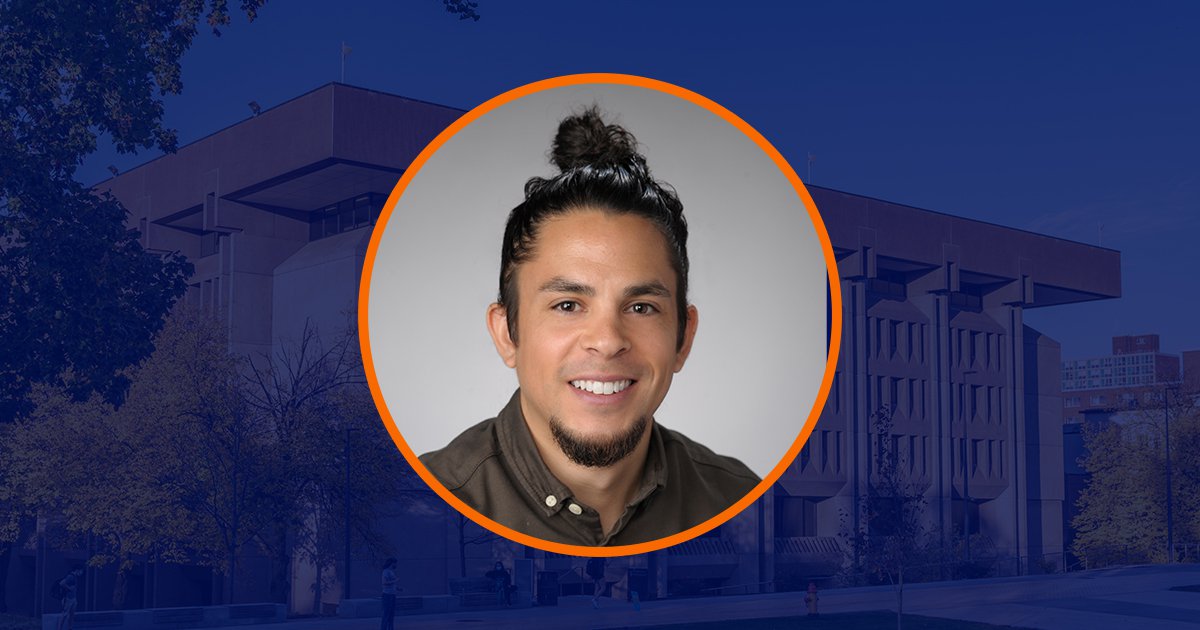 Daniel Sarmiento joined Syracuse University Libraries' Special Collections Research Center (SCRC) as Curator, 20th Century to present, effective April 1. Danny has worked for SU Libraries since 2018, previously serving as Director of Administration. He has a Master of Arts in English Literature, a Master of Science in Business Administration and a Master of Library and Information Science specializing in the preservation of historical material. He taught English and writing at Shandong University in China and at the City College of New York City.
Sarmiento comes to SCRC with over five years of teaching experience and pertinent subject knowledge related to SCRC collection areas such as Activism, Social Reform, Radicalism in the Arts, Literature, Disability Studies, Black Studies and Labor Studies. In this position, Sarmiento will continue to develop, interpret and teach with special collections materials from the 20th century to today. He will use a reparative framework to fill gaps in the historical and archival record by seeking material and collecting evidence of individuals, groups and events underrepresented in the collections. He will curate exhibitions in SCRC's exhibition spaces, provide class presentations on the topic of primary source literacy and promote the modern collections while serving as liaison to Syracuse University's academic departments. Sarmiento's previous years of service on the Libraries' Diversity Equity and Inclusion Team has prepared him to further the work of social justice at SCRC.