Data Tool Expands Support of News Text Mining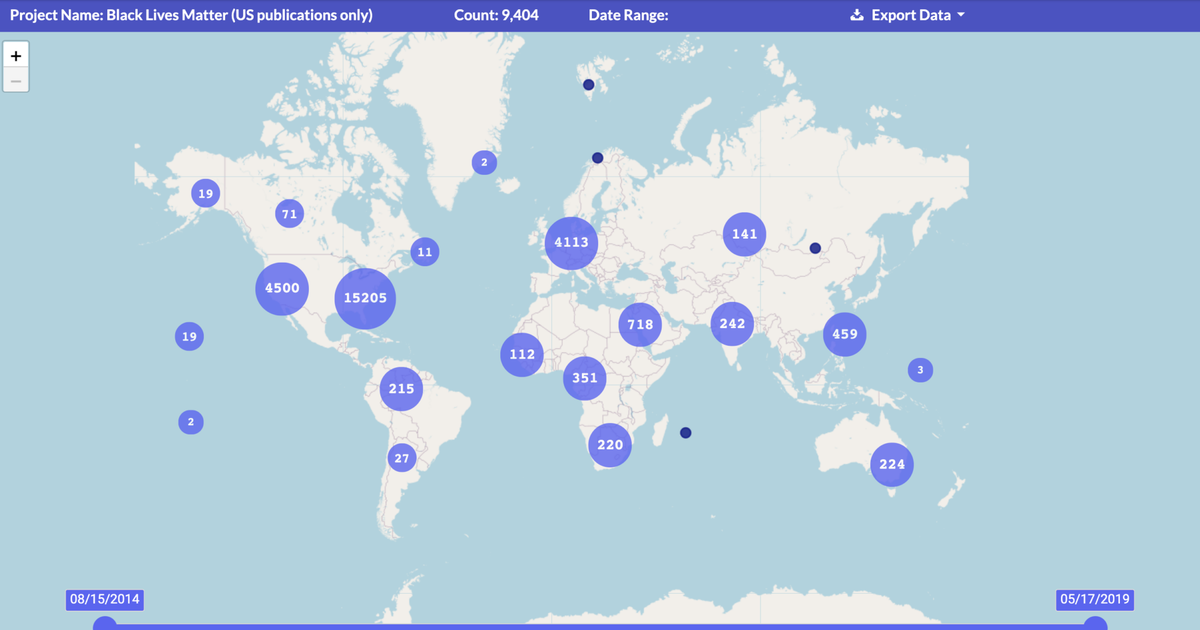 Syracuse University Libraries is pleased to announce that enhanced text mining for newspaper content is now available within the ProQuest database platform called TDM Studio.  The Libraries is an early adopter of this researcher-friendly text mining tool.  One component of the tool, ProQuest TDM Studio Visualizations, does not require advanced coding skills and supports point and click creation of data visualizations, enabling users to:    
Mine discussion of subjects across thousands of instances of current and historical journalism. 
Analyze up to 10 newspaper titles based on available SU subscriptions in ProQuest.
Apply pre-built visualizations to research questions using established text mining methods.
Visualize global trends by comparing impact of a news topic across multiple geographic locations.
View interactive chronological displays to reveal changes in the subject of news coverage over time.
Manage as many as five simultaneous research projects of 10,000 documents each.
Access to this visualization component is part of ongoing development of ProQuest TDM Studio, which also provides workbenches, for advanced text mining.  Both data tools help SU faculty and students bring insight to large volumes of text, without having to independently acquire separate rights clearances or pay additional licensing fees.
Upon account registration with your SU email address, a graphical user interface is available to all current SU faculty, students, and staff. These following newspaper titles are available for text mining within initial release of the TDM Studio Visualizations platform, with dates of coverage primarily from 1990 to present:
Washington Post
New York Times
Los Angeles Times
Chicago Tribune
Wall Street Journal
Globe and Mail
Guardian
Sydney Morning Herald
South China Post
Times of India
Researchers with skills in either R or Python programming languages can also request individual or team access to a ProQuest TDM Studio workbench account using the ProQuest TDM Studio proposal form.  With a few exceptions, the coding environment within a TDM Studio workbench supports text mining of most sources SU licenses within ProQuest.  Visit the ProQuest TDM Studio guide for a detailed comparison of TDM Studio Workbenches and the TDM Studio Visualizations platform
For more information, contact datasvcs@syr.edu or your subject librarian.  To explore these new resources, go to: