Dedication of the Joan Breier Brodsky '67, G'68 Conservation Lab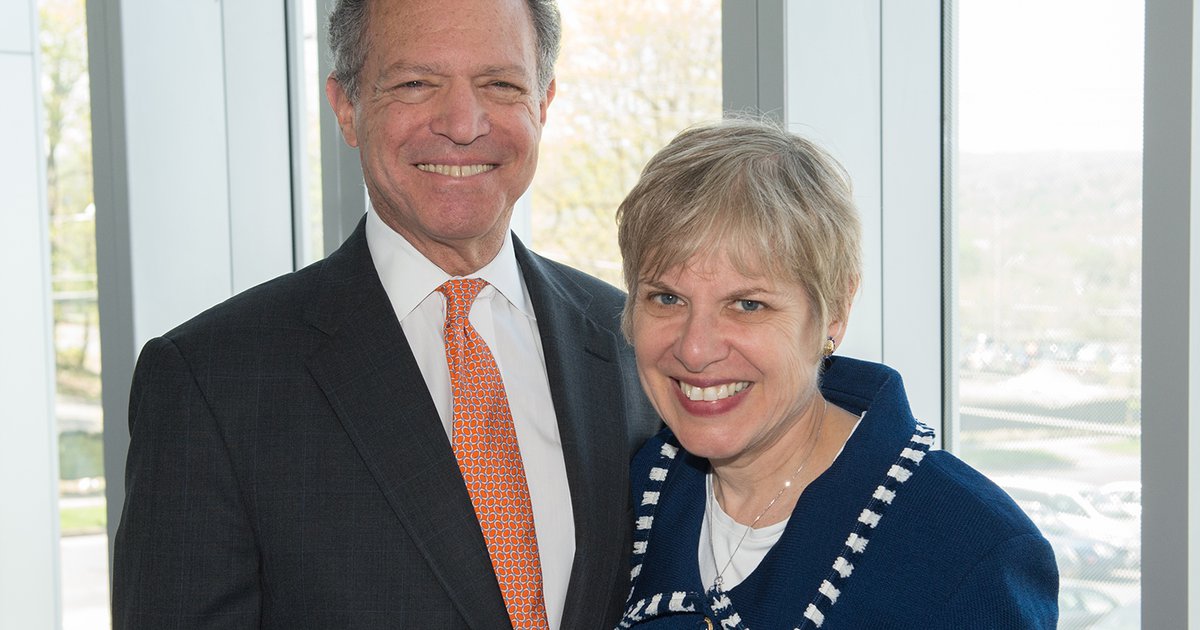 On Thursday, August 25, 2022, Syracuse University Libraries will celebrate the dedication of the Joan Breier Brodsky '67, G'69 Conservation Lab on the 6th floor of Bird Library within the Special Collections Research Center (SCRC). The Conservation Lab cares for the Libraries' special collections materials, including exhibit and loan preparation, environmental monitoring, outreach and education, full conservation treatments and disaster response coordination. It is staffed by a full-time conservator and augmented by student assistants and occasional interns from recognized conservation programs.
Renovations to the conservation lab, which included added space, new and specialized conservation equipment and new modular furniture, were completed in 2021, with support from University Trustee William J. '65, G'68 and Joan '67, G'68 Brodsky, who is a Library Advisory Board member. The expanded lab accommodates additional student workers and staff with more workspace and a wider range of treatment capabilities.
The Brodskys are generous supporters of Syracuse University and the Syracuse University Libraries and have established an endowment for the Brodsky Series for the Advancement of Library Conservation, an annual program featuring prominent library conservators that promote and advance knowledge of library conservation theory, practice and application.
Joan Brodsky is a graduate of the School of Information Studies and was recently appointed by President Biden to the National Museum and Library Services Board. She has a strong interest in the traditional art of book preservation and experience working as a volunteer in conservation facilities. She has volunteered at the Spertus Museum and the Newberry Library. She currently serves on the Board of Trustees of the Newberry Library in Chicago, the Abraham Lincoln Presidential Library in Springfield, IL, and the advisory board of the Library of the Jewish Theological Seminary in New York City.
The conservation lab is responsible for the conservation and preservation of both individual items and entire collections, carrying out repairs on and creating archival safe housings for a wide range of artifacts, including bound and unbound manuscripts, printed books, works on paper, architectural drawings and many other formats such as photographs, films and plastics. Working with the curators, the conservator assesses the needs of collections and contributes to both long- and short-term preservation planning. The lab prepares material for both in-house exhibitions and external loans, coordinates disaster preparedness and reaction, and monitors environmental conditions throughout the Libraries' sites.