Eye Hand Body Mind Drawing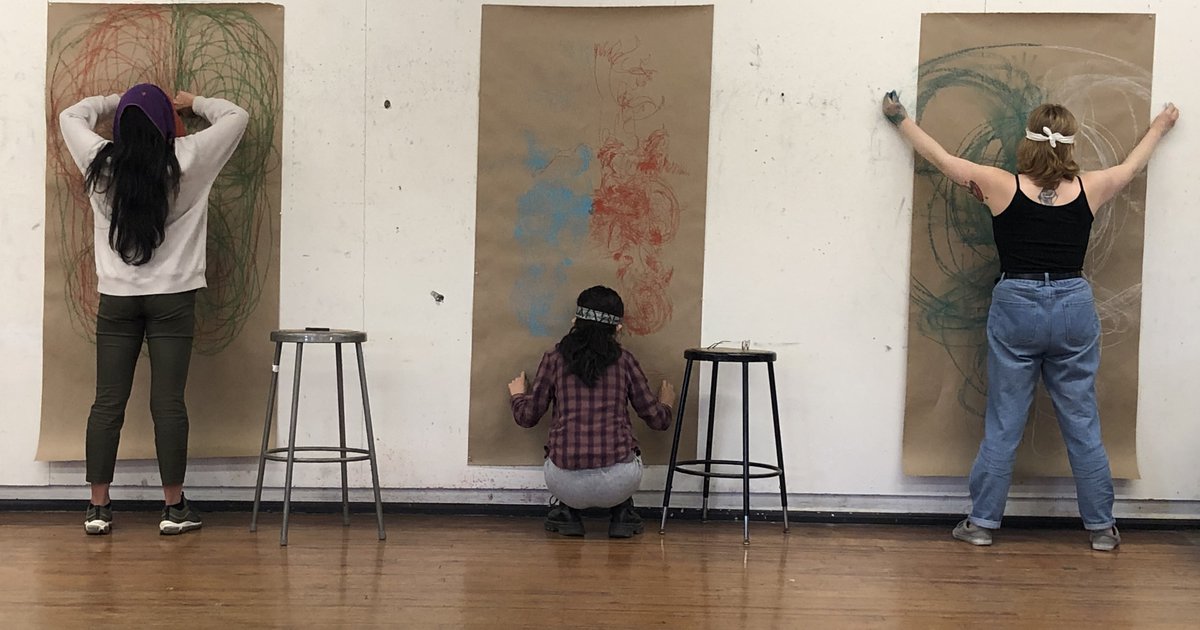 The new Biblio Gallery exhibit on the 4th floor of Bird Library features work from students in Professor Susan D'Amato's College of Visual and Performing Arts (VPA) School of Art ARI 331 course. The exhibit will be on display April 5 to 18, 2023.
Drawing lends itself as a holistic practice for mindful investigation and engagement with the visual, felt and perceptive experiences of being alive in the world. In this course traditional and contemporary approaches, materials and drawing processes are integrated with consciousness-based contemplative practices including breath, sound, movement, qi gong, yoga, sitting, walking and guided meditation. Working from observed, thought-based and sensational experiences, structured and open problems challenge and enrich students' ability to perceive, create and think with integrated awareness.
The work presented in this exhibition is created from a variety of observed, somatic and sensory drawing experiences.
Students in the course:
Madelyne Chiarolanzio
Lillian Mariposa
Claudia Elm
Abigail Fay
Tiffani Pomaika'i Lorica
Marisa Goldberg
Cole Powers
Karihwaierithon Jacobs
Meg Mallozzi
Brielle Seidel
Brianna Starck
Sophie Sternkopf
For more information about the Biblio Gallery, contact S. Ann Skiold, MFA, MLIS, Visual Arts and Language Librarian at Syracuse University Libraries or apply to submit an exhibit via Biblio Gallery exhibition form.