"Film Tasting" celebrates the entrepreneurial spirit of SU creatives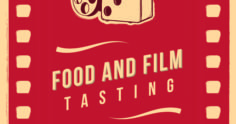 Celebrate the entrepreneurial spirit of Syracuse University student filmmakers at a "Film Tasting" event to sample some of this season's best student films and animations – from shorts to featurettes. The pop-up student film and animation showcase will take place at 7 p.m. on Wednesday, December 13 in Shemin Auditorium, Shaffer Art Building, and will feature works by VPA Transmedia students, with help from Newhouse and other program areas.
This fun "food and flicks" event is a stress break from finals, and is also an opportunity to sample work by innovative transmedia students who are on the path to becoming professional filmmakers and entrepreneurs.  Films selected for the screening are the work of advanced film and animation students who raised funds, assembled production crews, put out casting calls, and hired professional actors, managed all aspects of production and post-production, and created professional quality final products worthy of film festival submissions. Admission is free, but RSVPs are requested to launchpad@syr.edu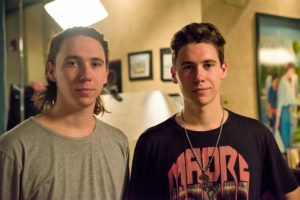 The "Film Tasting" is being produced by Broad Brothers, a Blackstone LaunchPad student venture. Broad Brothers Productions was founded by twin brothers, Aja and Kaelan Selbach-Broad, who are juniors in the VPA film program.  Broad Brothers launched at Syracuse University as a student venture, and also produced the recent Blackstone LaunchPad promo film.
Broad Brothers was recently profiled in Study Break for their filmmaking, including client corporate videos, concerts and festivals, music videos, and shorts.  They have shot such artists as The Chainsmokers and Marshmello.  Their work has been featured in a number of film events, and they intend to fully launch their production company upon graduation.