Graduate Student Event Series Spring 2020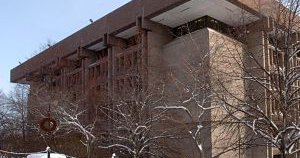 Syracuse University Libraries, with funding from the Graduate Student Organization, is hosting a series of events for graduate students in the spring 2020 semester at Bird Library. Registration is required for each workshop.

The event series builds off of similar seminar and discussion events held during 2018-2019 and are intended to provide academic and professional development for graduate students of all disciplines and actively engage them with specialized resources and services to help support their graduate careers. If you need an accommodation in order to fully participate in this event, please contact ekhart@syr.edu at least one week prior to the event.
Speed Dating the Research Experts: Monday, February 17, 2020, 5:30 – 7:30 p.m. Room 114 - Short conversations with librarian research experts over food and drink; networking & info tables. There will be a variety of research experts from the Libraries and on campus, who specialize in topics like starting your research, business resources, submitting your dissertation or thesis, graduate career services, and more. Limited to the first 60 registrants. Please plan to arrive promptly at 5:30 for this event, and plan to stay the full 2 hours to gain the most out of this experience. Email Giovanna Colosi, grcolosi@syr.edu with any questions. 
Finding Funding & Grant Opportunities: Wednesday, March 4, 2020, 5:30-7:30 p.m. Room 004 - Need money for your research? Grab dinner and join Christina Leigh Docteur (Director of Proposal Support Services in SU's Office of Research) and Emily Hart (Science Librarian, Research Impact Lead) to learn about SU's resources for identifying funding opportunities. Bring your laptops and keywords in mind to describe your project needs (the who, what, why and how), and leave with navigation tips and potential opportunities. Limited to the first 40 registrants. Free food will be provided. .
Ready, Set, Publish!: Monday, May 11, 2020, 10 am – 3 pm Room 114 - Thinking about publishing your research? Join SU librarians for a workshop to discuss topics including selecting high quality journals and identifying predatory journals, author rights, and copyright. Learn tips for responsible research conduct and maximizing your research impact. Limited to the first 40 registrants. Free food will be provided.