"Harry Haft: Survivor of Auschwitz, Challenger of Rocky Marciano" Wins Earphones Award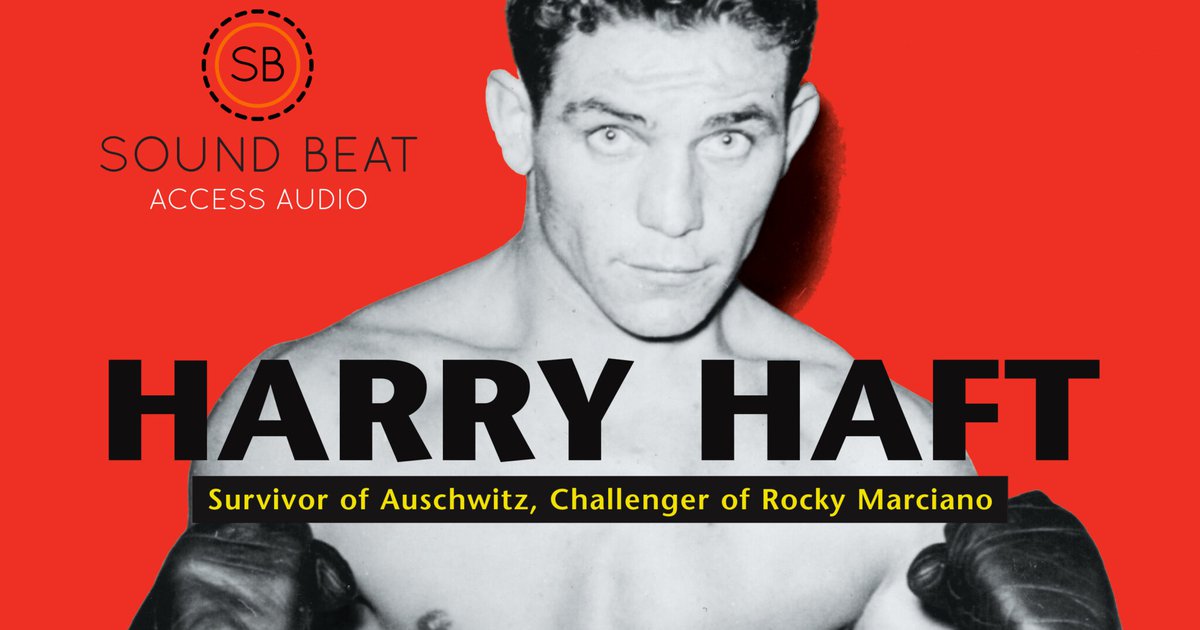 One of Syracuse University Press and Sound Beat: Access Audio's first audiobook collaborations  has been recognized as an Earphones Award Winner by AudioFile, the premier audiobook authority publication. The Earphones Award, given to Harry Haft: Survivor of Auschwitz, Challenger of Rocky Marciano  by Alan Scott Haft, recognizes "truly exceptional titles that excel in narrative voice and style, characterizations, suitability to audio, and enhancement of the text."
Over the past couple of years, the Sound Beat team, part of the Special Collections Research Center, has worked with the Libraries' Advancement staff to include longer format audio projects, like narrated journals and documentary-style pieces. Partnering with SU Press to create audiobooks was a natural progression and partnership. And through an exciting partnership with the Taishoff Center for Inclusive Higher Education, InclusiveU students form an integral part of the production team. The opportunity to produce high quality audiobooks with students from InclusiveU at the center of the experience demonstrates the impact of cross-collaborative scholarship at Syracuse University.
SU Press has been publishing vital scholarship, sharing ideas, and giving voice to important stories since 1943. They were delighted to collaborate on providing an alternate format for authors and readers. Audiobooks are the fastest-growing segment in the digital publishing industry. And they provide another medium to reach audiences and to share stories that might otherwise have not been told.
The AudioFile reviewer described Harry Haft: Survivor of Auschwitz, Challenger of Rocky Marciano  as an "… exceptional audiobook [that] proves there are still unique stories of Holocaust survival to hear. Alan Haft's biography of his father… who used brawn and boxing skills to survive … imprisonment at Auschwitz, is one listeners will long remember. Narrator Price Waldman tells Harry's story with a sense of rage, determination to survive, and even love, allowing the story to excel on audio in a way that print books cannot match…" (AudioFile 2021).
The book is available for purchase  through several vendors, including Apple Books, Hoopla, Libro.FM, and Audible.