Jana Rosinski Joins Special Collections Research Center as Instruction and Education Librarian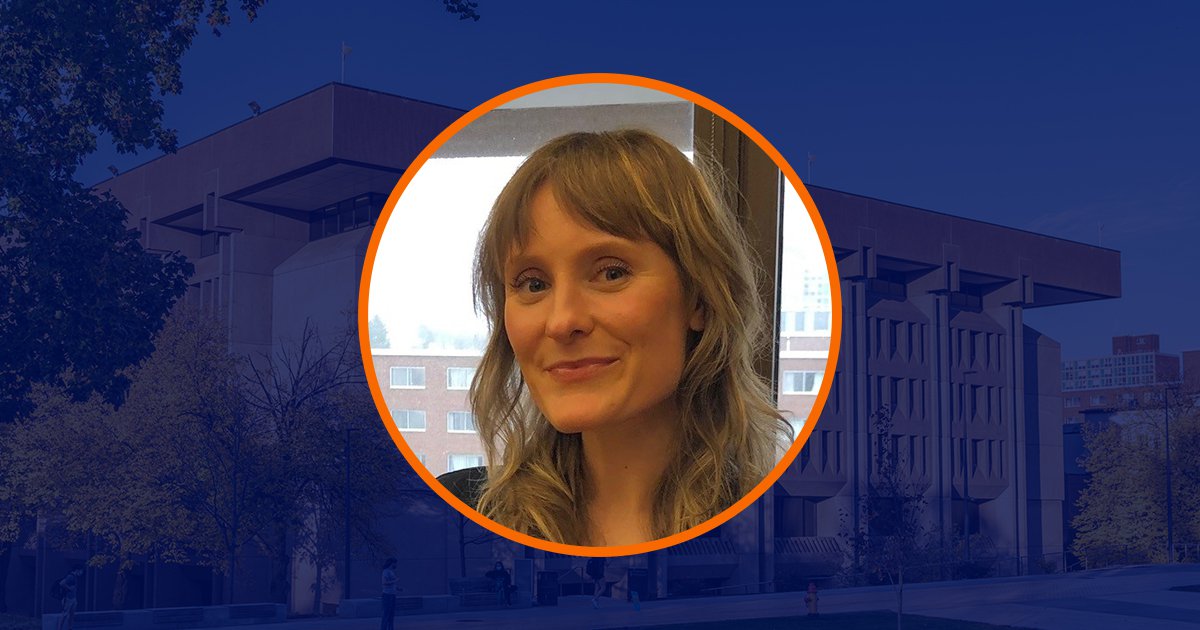 Jana Rosinski joined Syracuse University Libraries' Special Collections Research Center (SCRC) as Instruction and Education Librarian effective February 21. In this newly created position, Jana will lead SCRC's instruction and education program, supporting primary source teaching and engaging in the Libraries' information literacy initiatives. SCRC's instruction program is the University's hub for student engagement with primary sources. Each semester, the department serves a spectrum of visiting classes, ranging from photography and industrial design to African American Studies and music history, to journalism and anthropology, and more. At SCRC, students are introduced to the handling of historic artifacts as well as to questions of primary source literacy and archival research methods.
In her role as SCRC Curatorial Assistant since 2019, Jana drew from their interdisciplinary experience teaching with primary source materials while providing the opportunity for them to engage with students, faculty, and visitors within SCRC's programming, instruction, and exhibitions. This newly envisioned position furthers SCRC's commitment to a reparative framework in primary source teaching and instruction and will enable Jana to lead SCRC's instruction and educational program, in line with the Syracuse University Libraries' Information Literacy initiatives and current primary source literacy strategies, to better meet the needs of all participants.
Jana holds a Masters of Art degree in Writing Studies from Eastern Michigan University and is completing their Doctorate in Philosophy in the Composition and Cultural Rhetorics program here at SU. They have held research fellowships at the Strong National Museum of Play and the Digital Studies Center at Rutgers University-Camden. Outside of SCRC, Jana has supported students through their positions in the University Writing Center, the Graduate Editing Center, and as a graduate instructor in the Writing Studies, Rhetoric and Composition Program.