LaunchPad accepting applications for Fall 2020 competitions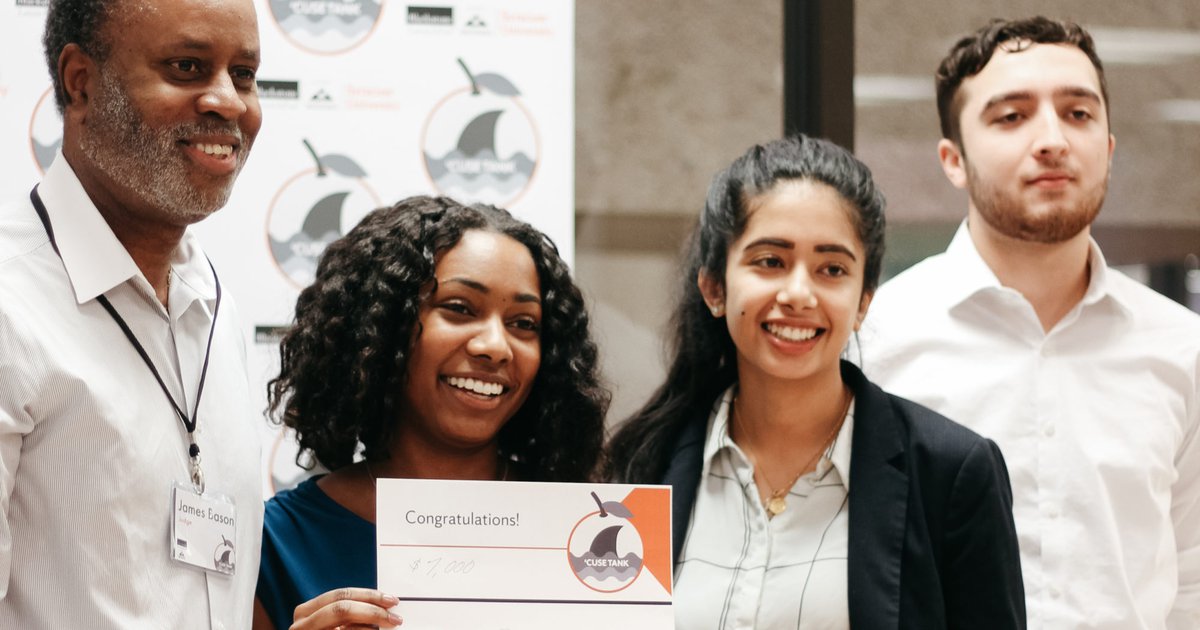 Syracuse University Libraries' Blackstone LaunchPad and Techstars is now accepting online applications for Fall 2020 competitions. The universal application for the three competitions, with more than $25,000 in prizes, are for innovative or creative solutions to address problems or opportunities. Competitions are open to all undergraduate and graduate students from any academic program. In addition to the online application, registrants must provide a one-page business statement. The three LaunchPad competitions this Fall are:
'Cuse Tank:  Applications close October 4 for this shark-tank style competition with $10,000 in prizes, scheduled to take place on October 16.
Impact Prize: Applications close November 1 for this social impact entrepreneurship competition to be held on November 13, with $15,000 in prizes.
Hult Prize: Applications close November 22 for this year's social entrepreneurship competition themed "Food for Good." Syracuse University's competition to be held on December 4, with winner progressing to global regionals.
Over the past four years, Syracuse University students have won $3.4 million in campus, state, and national competitions and raised more than $25 million in equity funding for their ventures. Out of upwards of 800 ideas, SU students have incorporated more than 95 businesses and have used their experience to build skills and their resumes and find their dream jobs at top innovation companies around the world.