LaunchPad Accepting Applications for Impact Prize Competition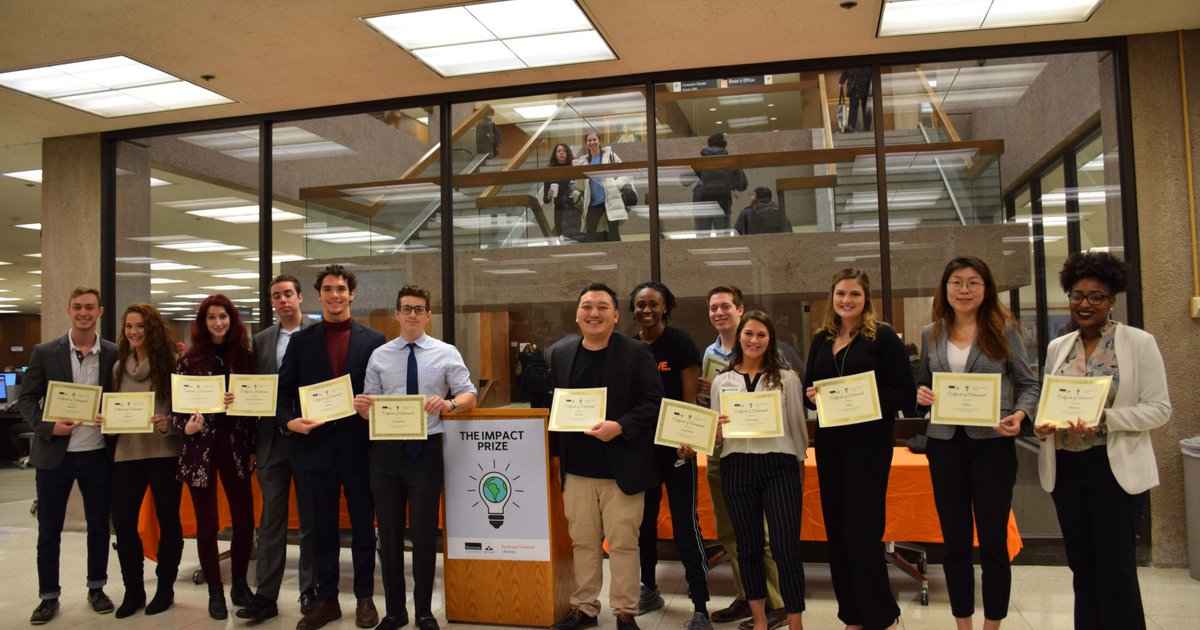 Syracuse University Libraries' Blackstone LaunchPad is currently accepting applications from Syracuse University students, as well as SUNY-ESF students taking entrepreneurship classes at Syracuse University, for the Impact Prize competition. The competition is designed to catalyze social entrepreneurship for students interested in pitching products, projects, services or technologies that are practical, innovative and sustainable solutions to societal problems around the globe. Applications will be accepted through November 1 via an online application form. The Impact Prize competition, with $15,000 total in prizes, will take place at Bird Library on Friday, November 11 from 2 p.m. – 5 p.m.
The Impact Prize is a gateway to other LaunchPad competitions in the spring, like the Hunter Brooks Watson Spirit of Entrepreneurship Award. Examples of business or project ideas include:
Arts and culture
Community revitalization
Disability and accessibility
Diversity, equity, and inclusion
Employment and training
Energy and climate change
Environmental sustainability
Food access and nutrition
Health and mental health
Literacy and education
Poverty
Sustainability
Transportation and mobility
Underserved populations
Youth leadership and empowerment
Other public policy challenges
This year's competition is supported through a $15,000 gift from Syracuse University Libraries Advisory Board Member Carl Armani and his wife Marcy, made in honor of Linda Dickerson-Hartsock, retiring LaunchPad executive director. Dickerson-Hartsock created the Impact Prize in 2017 and has inspired the next generation of founders and makers to aspire toward opportunities that benefit the greater good. This sixth annual competition, created to champion venture development that help solve "wicked problems" in communities around the world, is important to Dickerson-Hartsock personally and professionally, and she has championed social entrepreneurship throughout her career.
Previous Impact Prize competitions funded by the Armani family have honored Dr. Gay Culverhouse, a pioneer in education, sports, and medicine, serving as president of the Tampa Bay Buccaneers from 1988 to 1994. She was the voice for retired players with brain disorders that might have resulted from on-field concussions.
For more information on the Impact Prize competition, e-mail LaunchPad@syr.edu.