LaunchPad Co-Hosting Black Tech Panel at Tulsa Juneteenth Festival 2022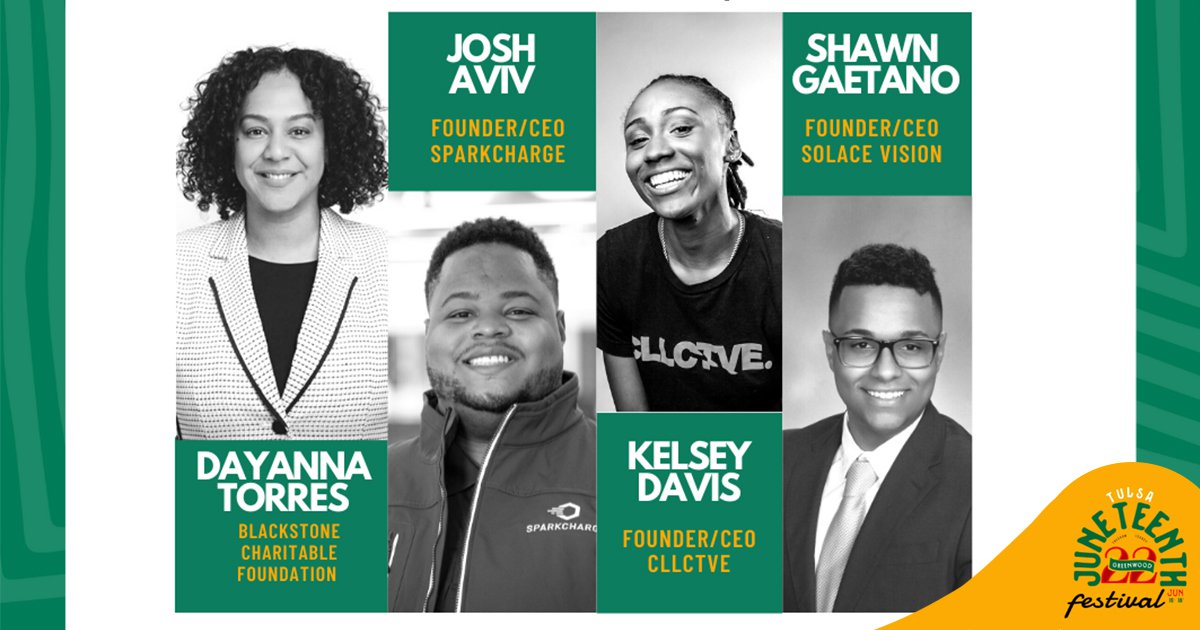 The Blackstone Charitable Foundation is joining forces with Syracuse University Libraries' Blackstone LaunchPad (LaunchPad) to host Tulsa Juneteenth Festival's Black Tech Panel on Friday, June 17, 2022. Powered by CLLCTVE, a Syracuse University (SU) alumni company founded by Kelsey Davis '19 G'20, the event will be hosted by Atento Capital, a Tulsa-based investment firm focused on underrepresented minorities and women, and funded through a relationship with the George Kaiser Family Foundation.
The Black Tech Panel will feature three renowned Black business owners who are alumni of Syracuse University and the Blackstone LaunchPad and Techstars networks. Together, they have raised more than $25 million in venture capital to commercialize the ideas they launched as students.
Along with Davis, panelists will include Joshua Aviv '15 G'17, Founder and CEO of SparkCharge, and Shawn Gaetano '21, Founder and CEO of Solace Vision. Serving as moderator will be SU alumna Dayanna Torres '06 G'09, Director of the Blackstone Charitable Foundation.
Separately, the Blackstone LaunchPad at Syracuse University is sponsoring College of Law student Zebedayo Masongo L '23, founder of the Grnwood, a digital media platform inspired by the historic Greenwood district, to participate in Black Media programming as part of Tulsa's Juneteenth Festival. The Greenwood district was part of America's 'Black Wall Street' in Tulsa, Oklahoma, where black businesses thrived in the early 1900s.
Linda Dickerson Hartsock, executive director of Syracuse University Libraries' Blackstone LaunchPad (LaunchPad), curated and will attend the Black Tech Panel event. The program is another example of the LaunchPad's commitment to Diversity, Equity and Inclusion (DEI), along with several other ongoing programs, such as Todd B. Rubin LaunchPad DEI Scholars and Afropreneur programming. The LaunchPad focuses on impact entrepreneurship and inclusion that reflects the rich diversity of the global world.
"The LaunchPad is excited to support this event showcasing inspiring Syracuse University Black founders who are alumni of our program," said Linda Dickerson Hartsock. "It will be an engaging conversation with actionable ideas about how to leverage resources to catalyze innovation in life, career and community. Kudos to CLLCTVE for driving partnerships, empowerment and entrepreneurial spirit that are at the heart of a new economic boom in Tulsa."
"'The legacy of Black Wall Street presented opportunities for entrepreneurs a hundred years ago in the name of freedom. They had an ecosystem. Belonging. Economy. My mission is to reignite that alongside the work that's already happening here," said Kelsey Davis, Founder and CEO of CLLCTVE.
"Quite simply being a Black leader in clean tech means you must hustle harder, and do so with ten times the tenacity of those around you," said Joshua Aviv. "That tenacity creates a path for others to follow. The more of us that push through the hurdles in front of us, the wider that path becomes for those that follow us. It's an honor to be a part of the Tulsa Juneteenth Festival Black Tech Panel. To take the stage with other leaders of color and share our stories will help us all blaze more paths forward."
"I'm ecstatic to be speaking on the Black Tech Panel," added Shawn Gaetano. "As a Black founder of a technology startup, I know first-hand how difficult it is to build a company in a space where I look different from my counterparts. My goal for the panel is to motivate and assist other Black entrepreneurs breaking into the technology industry by sharing my personal insights, experiences and resources that have helped me navigate the space and build a venture-backed, Black-led technology company. Tulsa's minority-led startup ecosystem is growing at an unprecedented rate, and I'm grateful to take part in this pivotal moment in history."
The panel is part of a larger Tulsa Juneteenth Festival, from June 16-19, 2022, designed to help identify systems, structures, policies and gaps that are in place that widen the economic gap for Black Americans. It is largest Juneteenth celebration in the nation and is expected to attract more than 50,000 people to Tulsa. Juneteenth was established in 2021 as a federal holiday commemorating the end of slavery and celebrating African American culture. It originated in Galveston, Texas and was informally celebrated in various communities until the Juneteenth National Independence Day Act was enacted into law.
At the turn of the 20th century, the Greenwood district in Tulsa, Oklahoma was a Black economic and cultural mecca, proudly known as Black Wall Street. In 1921, a 40 square block area was destroyed in what is considered one of the most horrific acts of racial violence in American history. After the massacre, Black business owners focused on education and entrepreneurship as tools for recovery and resilience, as they rebuilt the 1,000 homes and businesses that had been destroyed. A 2021 Forbes feature story describes the "revival of Black entrepreneurial spirit" as part of Tulsa's New Black Wall Street.
‍About the Moderator: Dayanna Torres, Director of Blackstone Charitable Foundation
Dayanna Torres is Director at the Blackstone Charitable Foundation, where she serves as the Director of the Blackstone LaunchPad Network. She has over thirteen years of experience in higher education, nonprofit and the public sector. In her role at the Blackstone Charitable Foundation, she helps empower entrepreneurs and brings entrepreneurial skill-building to students who need it most through the Blackstone LaunchPad program. In 2020, the Blackstone Charitable Foundation announced a $40 million expansion of LaunchPad to exclusively support colleges and universities that have a majority diverse population or are serving under-resourced communities. In doing so, it will increase its program from 46 to 75 campuses over the next five years.
Prior to Blackstone, Dayanna held roles as a consultant and worked with communities to develop new partnerships and investment solutions that are responsive to unique needs of underserved neighborhoods. Dayanna holds her bachelor's and dual masters' degrees from Syracuse University.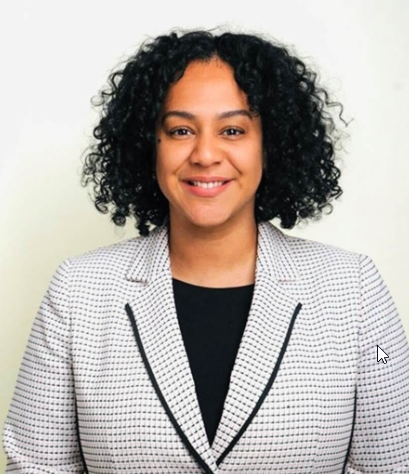 About the Blackstone Charitable Foundation
Founded in 2007, the Blackstone Charitable Foundation creates programs that enhance entrepreneurial ecosystems. By leveraging the resources and intellectual capital of Blackstone, we empower entrepreneurs, create an environment where careers can flourish and support the communities in which we live and work.
‍About the panelists who launched their businesses from Syracuse University Libraries' Blackstone LaunchPad:
‍Joshua Aviv, Founder and CEO of SparkCharge
Joshua is a certified data scientist and the Founder and CEO of SparkCharge, with a bachelor's degree in economics and a master's degree in information management. He is a dynamic figure in the cleantech community and was named to Insider's 100 Business Transformers list and AfroTech's Future 50. Joshua was featured on Shark Tank, winning a $1 million investment and partnerships with both Mark Cuban and Lori Greiner. He is a graduate of Techstars Boston and Greentown Labs in Boston, and he previously won the New York State Business Plan Competition, 43 North and numerous other competitions. He is frequently mentioned in leading business and technology publications, including two articles last month in Inc. He was just named EY's Entrepreneur of the Year, New England.
Spark Charge is the world's first mobile electric vehicle (EV) charging network and has seen record-breaking growth. It is on track to deliver millions of miles of charge to electric vehicles this year, which will prevent over 85 tons of CO2 pollution from being created. A recent round of funding will help expand its delivery system, powered by its Currently mobile app, to more than twenty additional markets and enable the organization to develop new mobile charging products.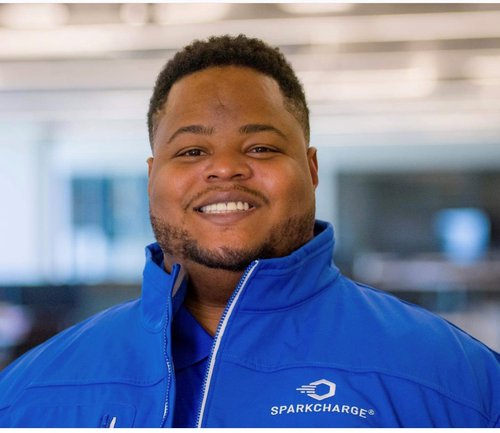 Kelsey Davis, Founder and CEO of CLLCTVE
Kelsey Davis is the Founder/CEO of CLLCTVE, a portfolio platform connecting creators to their next opportunity. Based in Los Angeles, CA, and Tulsa, OK, her technology startup is fueled by partners like Google and Techstars. Prior to CLLCTVE, Davis produced visual content for global consumer brands like Coca Cola, Land Rover and Puma, and she worked for Conde Nast Entertainment and Uniworld Group in NYC in ATL. Since graduating from Syracuse University with a bachelor's degree in Television, Radio and Film ('19) and a master's in Entrepreneurship ('20), Davis has already been featured as a next-generation leader in Forbes 30 Under 30, Adweek and the NY Times. She is a graduate of the Techstars LA program.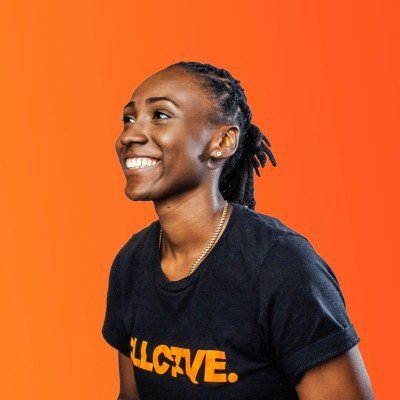 ‍Shawn Gaetano, Founder and CEO of Solace Vision
Shawn Gaetano is the founder and CEO of Solace Vision, a no-code Metaverse creation tool. Shawn graduated from Syracuse University in 2021 with a bachelor's degree in information technology. While at Syracuse, Shawn was the Director of the NEXIS Technology Lab, where he created Solace Vision his sophomore year. He was also heavily involved with SU's Blackstone Launchpad, which helped him turn Solace Vision from an idea into a venture-backed technology company.
Solace Vision recently completed the Techstars Music Los Angeles 2022 cohort and is currently developing technology that enables everyone to become a creator in the virtual world.‍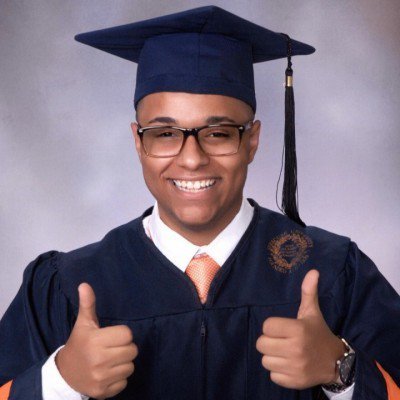 About Syracuse University Libraries' Blackstone LaunchPad
The Blackstone LaunchPad is Syracuse University's innovation hub, connecting the campus resource-rich ecosystem with a global network that provides support for aspiring entrepreneurs, inventors and creators. The program serves faculty, staff, students and recent alumni across all disciplines who are interested in entrepreneurship, venture creation and innovation careers. The program supports a key pillar of Syracuse University's academic strategic plan to give students experiential opportunities that help prepare them to be trailblazers in an entrepreneurial world.