Lecturers from Rochester Institute of Technology Presenting at Libraries on Imaging Technology to Illuminate Artifacts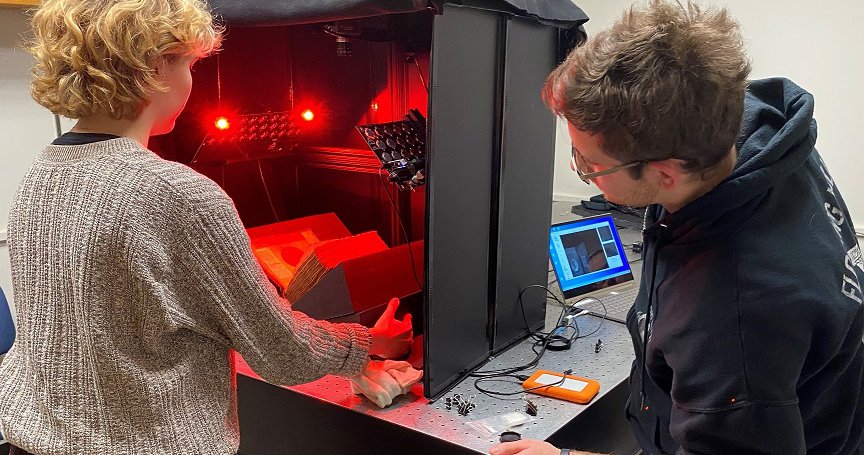 Dr. Juilee Decker, Professor of History, and Dr. David Messinger, Professor and the Xerox Chair in Imaging Science, both from Rochester Institute of Technology (RIT) will be presenting a guest lecture and demonstration on "Illuminating Manuscripts: Democratizing Access to Collections through Multispectral Imaging Technology" on April 14, 2023 at 1:30 p.m. in the Special Collections Research Center at Syracuse University Libraries. A small reception will follow the lecture and demonstration. Register to attend this event, which is open to the public.
The lecture and imaging demonstration will discuss how many objects of interest in cultural heritage have been damaged, erased or overwritten to the point where the original text is unreadable. Fortunately, modern imaging tools can help to illuminate—literally and figuratively—these artifacts, enabling researchers, curators and collections professionals to unveil information and more fully understand and interpret them. As part of an NEH Preservation and Access grant (PR-268783-20), researchers from RIT have developed a low-cost and low-barrier-to-entry multispectral imaging system for the study of cultural heritage artifacts. The system uses a simple camera and LED setup, along with easy-to-use capture software to collect the images and user-friendly image processing software to enhance features in the imagery. Thus, the system democratizes access to multispectral imaging as well as access to collections and empowers scholars and professionals to employ digital tools that can enable them to develop deeper, more complete understandings of cultural heritage artifacts. Examples of the capture process and the results of the image processing will be presented, and attendees will have the opportunity to see the system operate. The lecture will highlight RIT researchers' work from the past year, particularly by students in RIT's undergraduate museum studies program.
About the Presenters:
Dr. Juilee Decker is professor of history at Rochester Institute of Technology where she directs the Museum Studies/Public History program. She earned her Ph.D. from the joint program in art history and museum studies at Case Western Reserve University/Cleveland Museum of Art. She serves as editor of the peer-reviewed journal Collections (SAGE).
Dr. David Messinger received a bachelor's degree in physics from Clarkson University and a Ph.D. in Physics from Rensselaer Polytechnic Institute. He is currently a Professor and the Xerox Chair in Imaging Science at Rochester Institute of Technology.
About Special Collections Research Center and Syracuse University Libraries:
Syracuse University Libraries' Special Collections Research Center (SCRC) collects, preserves and provides access to materials that document the history of Syracuse University and our global society, including rare printed materials, original manuscripts, photographs, artworks, audio and moving image recordings, University records and more. Collection areas include activism and social reform, radicalism in the arts, architecture and industrial design, photography, the history of recorded sound and more. Located on the 6th floor of Bird Library, the SCRC is a vibrant research and learning environment for Syracuse University students, faculty and the broader scholarly community, providing access to world-renowned rare and archival collections and expert guidance in their use to facilitate personal discovery and the creation of new knowledge.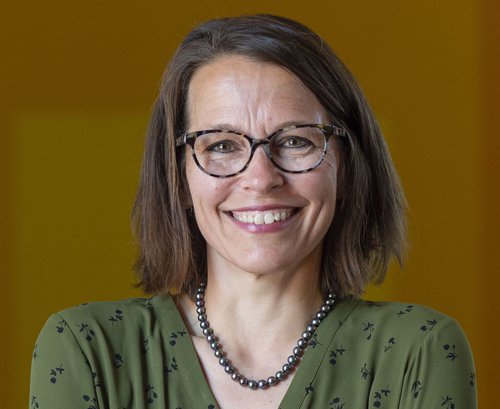 Dr. Juilee Decker, Professor of History from Rochester Institute of Technology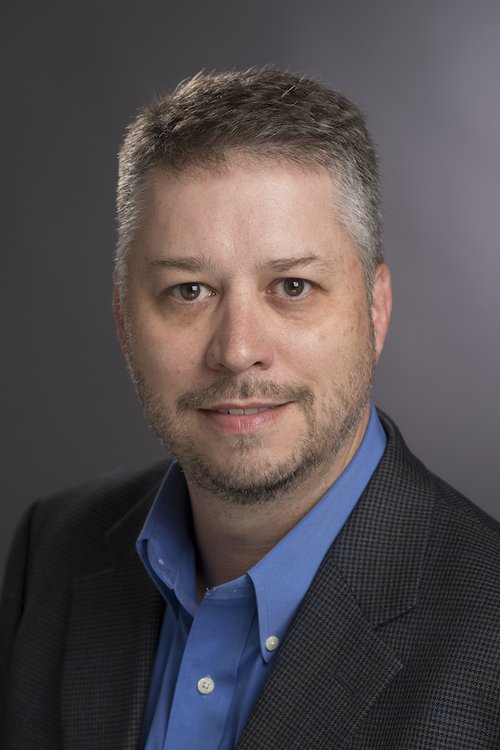 Dr. David Messinger, Professor and the Xerox Chair in Imaging Science, from Rochester Institute of Technology