Libraries Award Grants for 2022-2023 Faculty Fellows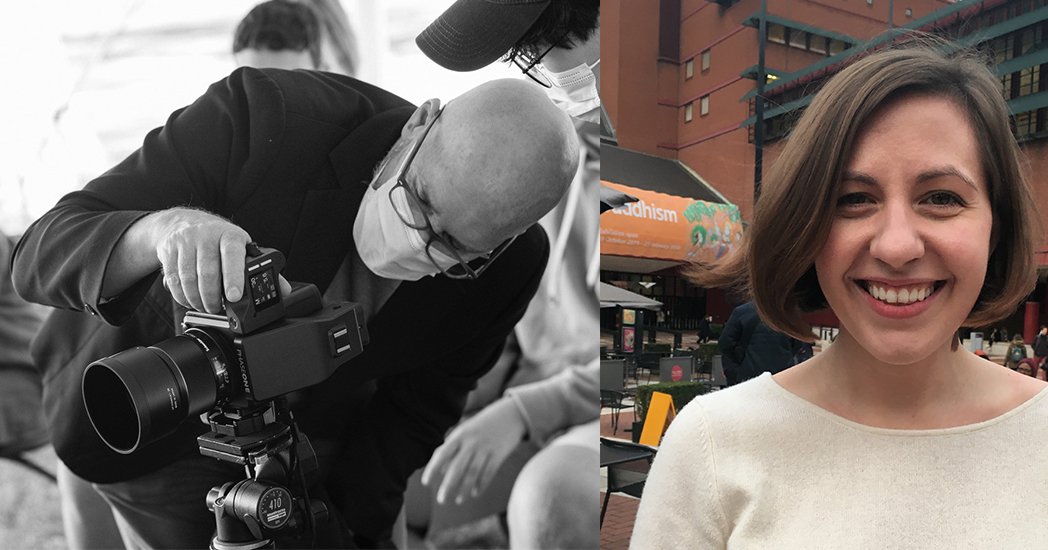 Syracuse University Libraries' Special Collections Research Center (SCRC) has awarded two Faculty Fellows grants for the 2022-2023 academic year. Sarah Fuchs, Assistant Professor of Music History and Cultures in the Department of Art & Music Histories (College of Arts and Sciences), and Doug Dubois, Associate Professor in the Department of Transmedia (College of Visual and Performing Arts), have each committed to a four-week summer residency in 2022 at SCRC that includes workshops and training sessions on handling special collections materials, teaching students how to search for materials, and the logistics of designing successful assignments with rare and fragile materials. The Fellows, who applied and were selected by a committee, will use their learnings and materials from SCRC to teach new courses the following year.
Each Faculty Fellow will receive a $5,000 stipend, made possible by a generous gift from  George Bain G'06, a member of the Library Associates. "Supporting SCRC Faculty Fellows advances both faculty teaching and student scholarship and integrates Special Collections into the curriculum, a wonderful way to introduce today's students to the riches of special collections," said George Bain. The original funding for the SCRC Faculty Fellows Program was made possible through the Gladys Krieble Delmas Foundation, which promotes the advancement and perpetuation of humanistic inquiry and artistic creativity by encouraging excellence in scholarship and in the performing arts, and by supporting research libraries and other institutions that transmit our cultural heritage.
Sarah Fuchs plans to further develop a regularized course by exploring and directly incorporating SCRC's various historic sound recordings and playback machines within the teaching framework of the history of recorded sound. Doug Dubois will revise and expand a special topics course utilizing several of SCRC's photographic collections to build a critical framework for the study and practice of portraiture.
Syracuse University Libraries' SCRC Faculty Fellows program aims to support innovative curriculum development and foster new ideas about how to transform the role of special collections in University instruction. Each fellow receives instruction on how to provide students with a unique opportunity to handle, analyze and interpret SCRC's primary source materials in their class, as well as ongoing course support. For more information about how to support a Faculty Fellow for the 2023-2024 year and beyond, contact Ron Thiele at rlthiele@syr.edu or 315-560-9419.