Libraries Hosting Open House at The Facility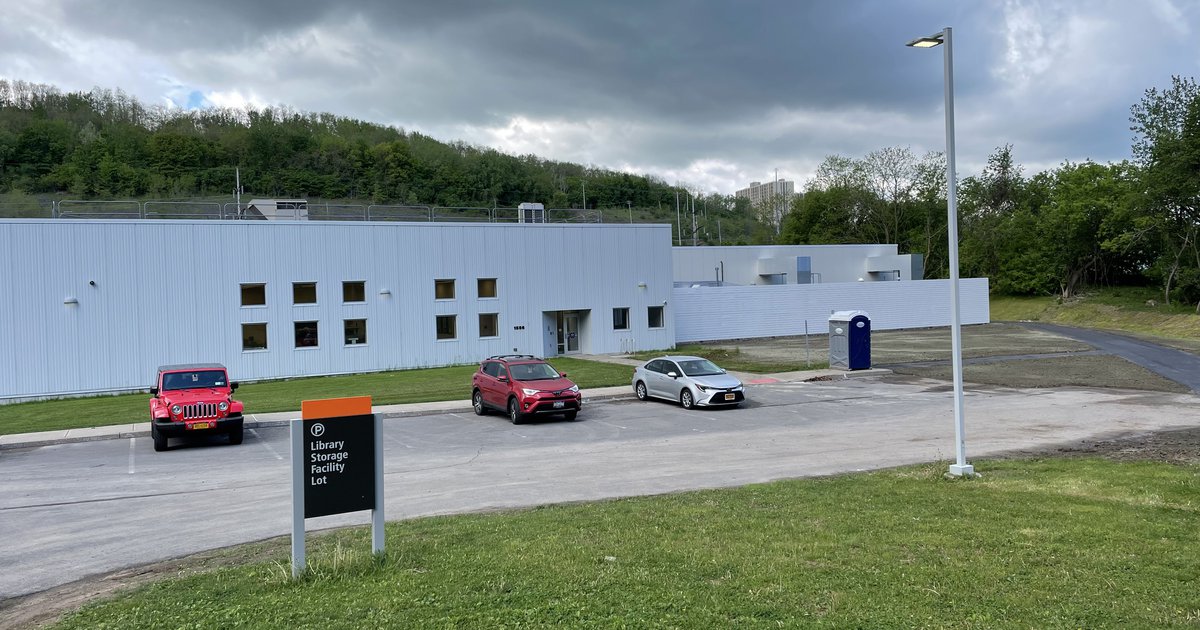 Syracuse University Libraries will be hosting an open house at The Facility, located at 1556 Jamesville Ave., on Thursday, October 6 from 1 to 3 p.m. The event is being held to provide faculty and staff with an opportunity to view and tour the newly opened Module 2, as well as a ten-year anniversary celebration for Module 1, which opened in October 2012. The Facility was designed to house collection materials from the Libraries. The open house will include refreshments and tours.
Located near South Campus, the Facility is a high density, climate-controlled storage and service complex that preserves and provides access to both academic resources and the histories of our shared communities. The Facility serves multiple functions. It allows the Libraries to preserve resources in stable, clean, secure and environmentally controlled environments ideal for preservation. It also enables the Libraries to keep research materials close to campus for quick and easy access by faculty, students and researchers, thus supporting the long-term research needs of the University community. The offsite storage has also freed up space within the buildings on the main campus for other important academic, learning, creative, collaborative and community needs.
Module 1, which opened in 2012, was designed to house 1 million books primarily from the Libraries' general collections. It includes a processing area, office space and a conference room that is 5,000 square feet. The storage vault area is 15,000 square feet. The Facility enables the Library to support the long-term research needs of faculty by providing space for collections growth in campus libraries while keeping the collections nearby. Module 1 is used to house low-use materials, including books, microforms, maps, drawings and journal volumes. To maximize storage density, materials are organized by size rather than by call number. The storage vault maintains ideal, consistent environmental conditions of 50°F and 35% relative humidity, significantly extending the useful life of the materials.
Module 2, which opened ten years later in May 2022, was designed to provide optimum environmental conditions for the preservation of items primarily from the Libraries' Special Collections Research Center, including rare photographs, negatives, time-based media, documents , manuscripts, university artifacts, books and sound recordings. Module 2 is a 14,000 square foot addition to Module 1. It consists of temperature and humidity-controlled cool and cold vaults to provide preservation quality storage conditions to extend the life of the precious materials held in storage for generations of scholars and students. Module 2 was funded in part by the University as a commitment to the University's cultural heritage and in part from gifts received from various donors, including SU Trustees William J. '65, G'68 and Joan'67, G'68 Brodsky and Eric '66, G'68 and Judith C. '66, G'73, G'80, Ph.D.'84 Mower.