Libraries Licenses New York Times and Wall Street Journal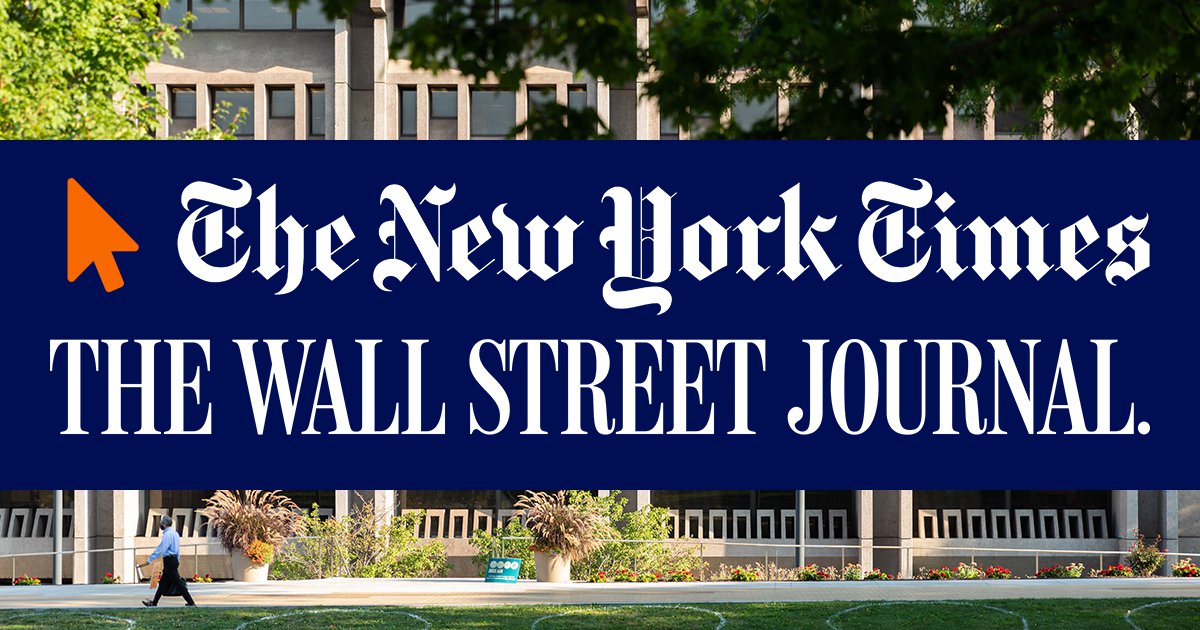 Syracuse University Libraries has recently added two important online subscriptions: the New York Times and the Wall Street Journal. Access is available to all Syracuse University students, faculty and staff with a valid Syracuse University NetID and @syr.edu email address from which they can establish an online account. Instructions and additional information are provided on the New York Times guide and the Wall Street Journal guide.
More about the New York Times:
Access to the New York Times includes all content posted on the website, including breaking news, multimedia, opinion, blogs, videos, podcasts, and more. With Syracuse University Libraries' group subscription, members of the campus community can enjoy unlimited access to industry-leading journalism (excluding crossword puzzles). Patrons can also subscribe to one or more of the New York Times fifty newsletters, such as "The Best of The Times", "Morning Briefing", or "Smarter Living". Patrons can explore the Times' award-winning documentaries and podcasts, including "The Daily", the most downloaded podcast of 2018. There are also virtual and augmented reality features and access to searchable Historical Archives dating back to 1851. As part of the iOS app, patrons can choose from 42 channels to follow. Closed captioning, increased font sizes, and other features for vision, hearing, and mobility impairments are available. Users can save an article to read later, read it again, or share with a friend. Multilingual NYTimes.com is available in English, Spanish, and Chinese.
There is also a New York Times in Education site designed for educators that provides information about resources available to account holders by area of study, including: government, arts and visual culture, biology, business, campaigns and elections, criminal justice, environmental science, international relations, leadership, macro and micro economics, nursing and health, psychology, religion, sociology, and writing and English.
More about the Wall Street Journal:
The Wall Street Journal Digital Edition provides access to digital content from the past four years to present, and print content for 90 days, with digital e-reader access for 7 days. It includes access to exclusive events, offers and complimentary e-books, curated newsletters including "The 10 Point", and podcasts and discussions with editors and influencers.
There is also an Education.wsj.com site designed for educators about resources available including access to articles and other materials for online use by content topic, lesson plans, critical thinking resources, and a seminar series.