New Resources for the 2019 New Year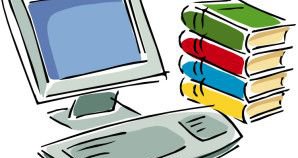 The Libraries' have added and expanded many resources to the principal collections to support your research and teaching in the New Year.
AccessEngineering: An engineering reference tool that provides access to engineering reference information published by McGraw Hill, such as Perry's Handbook for Chemical Engineers and Marks' Standard Handbook for Mechanical Engineers. Includes books, instructional videos, interactive graphs, and an Excel calculator tool to streamline calculations.
AccessScience: Includes dictionary terms and research updates in all areas of science and technology. AccessScience is the electronic version of the McGraw-Hill Encyclopedia of Science and Technology.
ASSIA: Applied Social Sciences Index and Abstracts: A social science and health information indexing and abstracting tool covering health, social services, psychology, sociology, economics, politics, race relations and education.
ComDisDome: An indexing and abstracting tool covering the communications disorders literature, with focus on speech-language pathology and audiology.
Diction Police: Diction Police is a resource for lyric diction, containing phonetic transcriptions (IPA) of songs and arias, translations, text readings by native speakers, and in-depth video tutorials.
Music:)Ally: Music Ally provides insight briefings, monthly insight reports, news, marketing reports, trend reports, country profiles, and data on the music industry.
Natural Medicine Comprehensive Database: Offers comprehensive, evidence-based, peer-reviewed content on food, herbs, supplements, general health and wellness topics, sports medicine and natural therapies. It includes information about commercial product manufacturers and the dietary supplements that they develop and a series of tools that help the user account for interactions, nutrient depletion (from prescription and over-the-counter medications), efficacy, adverse effects, and safety during pregnancy and lactation.
RIPM Preservation Series: European & North American Periodicals: Contains the collection titles "European and North American Periodicals," including over 100 full-text music journals. The periodicals in the collection deal extensively with musical life in the United States as well as Belgium, Bulgaria, Canada, Croatia, Czech Republic, Denmark, Finland, France, Germany, Hungary, Italy, Poland, Portugal, Russia, Serbia, Spain and the U.K. Content does not overlap with RILM or with RIPM Full Text.
Select New Journals
Additionally, Syracuse University Libraries has pledged support of Knowledge Unlatched to unlatch STEM ebooks and has become the 51st institutional member of TRAIL, the Technical Report Archive & Image Library.