Now Accepting Proposals for the 2024-25 SCRC Faculty Fellows Program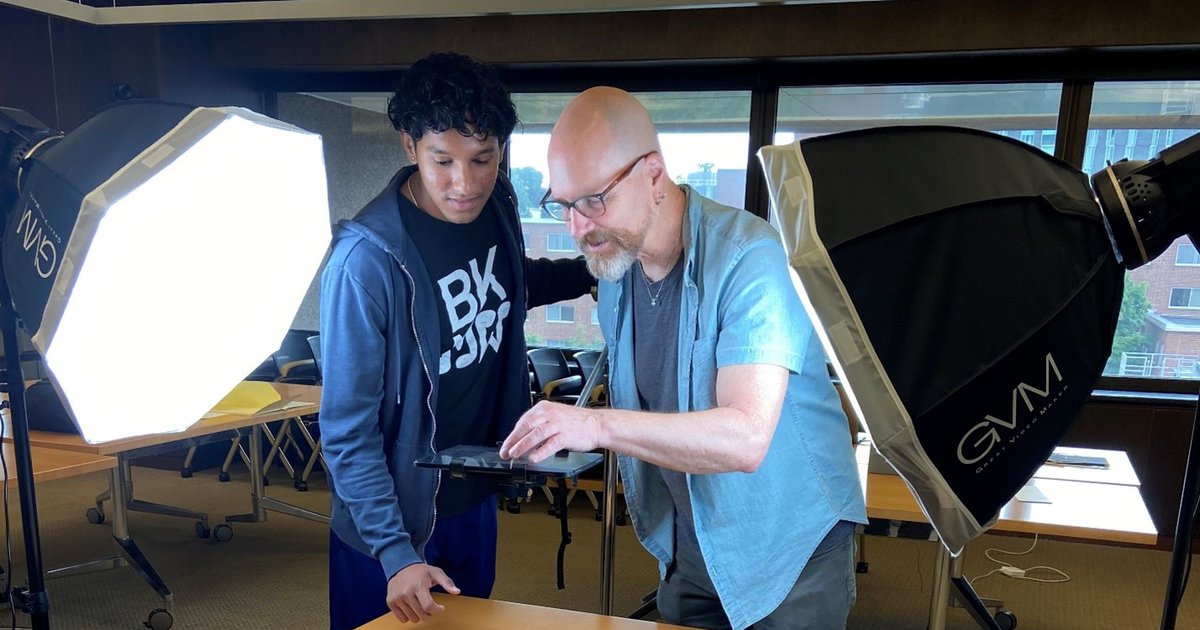 Syracuse University Libraries' Special Collections Research Center (SCRC) is accepting online application proposals now through April 29, 2023 for two Faculty Fellows for the 2024-2025 academic year. The Faculty Fellows program provides a $5,000 fellowship payment, a hands-on introduction to engaging with SCRC's collections and ongoing class support for those interested in providing students with an experiential learning opportunity incorporating primary source materials as central to their course. Applications are being accepted for the development or revision of a three-credit course to be taught in the Fall 2024 or Spring 2025 semester from any discipline on campus.
Syracuse University Libraries' SCRC Faculty Fellows Program aims to support innovative curriculum development and foster new ideas about how to transform the role of special collections in university instruction. During the course of the four-week summer residency, each Fellow receives expert guidance on how to provide students with the skills necessary to interact with and interpret SCRC's primary source materials, as well as produce original creative and critical works of scholarship.
For questions or additional information about the SCRC Faculty Fellows Program, contact Jana Rosinski, SCRC Instruction & Education Librarian, at jrosinsk@syr.edu. See the website for more information on the SCRC Faculty Fellows Program.
The Libraries is thankful to George Bain G'06, a member of the Library Associates, for his generous gift of funding toward the Faculty Fellows in 2022-23. The original funding for the SCRC Faculty Fellows Program was made possible through the Gladys Krieble Delmas Foundation, which promotes the advancement and perpetuation of humanistic inquiry and artistic creativity by encouraging excellence in scholarship and in the performing arts, and by supporting research libraries and other institutions that transmit our cultural heritage. The SU Libraries and Library Associates invite gifts to support the SCRC Faculty Fellows Program and this unique opportunity for undergraduate and graduate students. Each $5,000 gift will support a Fellow for a semester-long class. Please contact Ron Thiele, Assistant Dean for Advancement for the Libraries, at rlthiele@syr.edu or 315.560.9419 for more information about making a gift.
Photo Caption: Student Ryan Ally assists Doug DuBois, 2022-23 SCRC Faculty Fellow and Associate Professor of Art Photography in the Department of Film and Media Arts, with photographing publication materials from the Ronald G. Becker Collection of Charles Eisenmann Photographs at SCRC in preparation for his Spring 2023 fellowship course, How We Look: Photography, Identity and the Archive. Ryan's work assisting Doug was funded through Doug's SOURCE Research Assistant Grant.