Resource Spotlight: Two New Primary Source Collections from Adam Matthew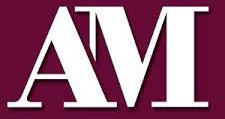 We are pleased to spotlight two new digital primary source collections that the Libraries recently acquired, Literary Print Culture / The Stationers' Company Archive and Shakespeare in Performance. Both are from Adam Matthew and join more than a dozen other resources from that vendor in the Libraries' collections.
Literary Print Culture / The Stationers' Company Archive covers nearly 400 years of material from the Worshipful Company of Stationers and Newspapers Makers, an entity that was "instrumental in the development of the printed book in early modern England, exerting enormous power over the publishing industry as it developed."  Collection highlights include The Entry Book of Copies (1554-1842), Membership Records (1555-1940), Court Records (1602-1982), Treasurers' vouchers (1734-1800) and a Photograph Collection which includes black and white and color photographs of members and events at Stationers' Hall, including visits from Queen Elizabeth II. Adam Matthew provides an introduction to the resources within the collection.
Shakespeare in Performance showcases rare and unique prompt books from the Folger Shakespeare Library which "tell the story of Shakespeare's plays as they were performed in theatres throughout Great Britain, the United States and internationally, between the seventeenth and twentieth centuries."  Prompt books give us insight into the staging of particular productions and provide details of edits, cues, props, lighting, stage direction, and costuming. With its grand scale (over 1,000 prompt books for 34 of Shakespeare's plays), this particular collection offers tremendous insight into the historical changes represented across the different productions. The interface even allows for side-by-side comparison of prompt books.
Contributed by:  Patrick Williams, Librarian for Literature, Rhetoric, and Digital Humanities, and Lydia Wasylenko, Librarian for Citizenship and Humanities; February 6, 2019
Quotations and product details from the Adam Matthew site.