Special Collections Research Center Launches Latin American 45s Digital Collection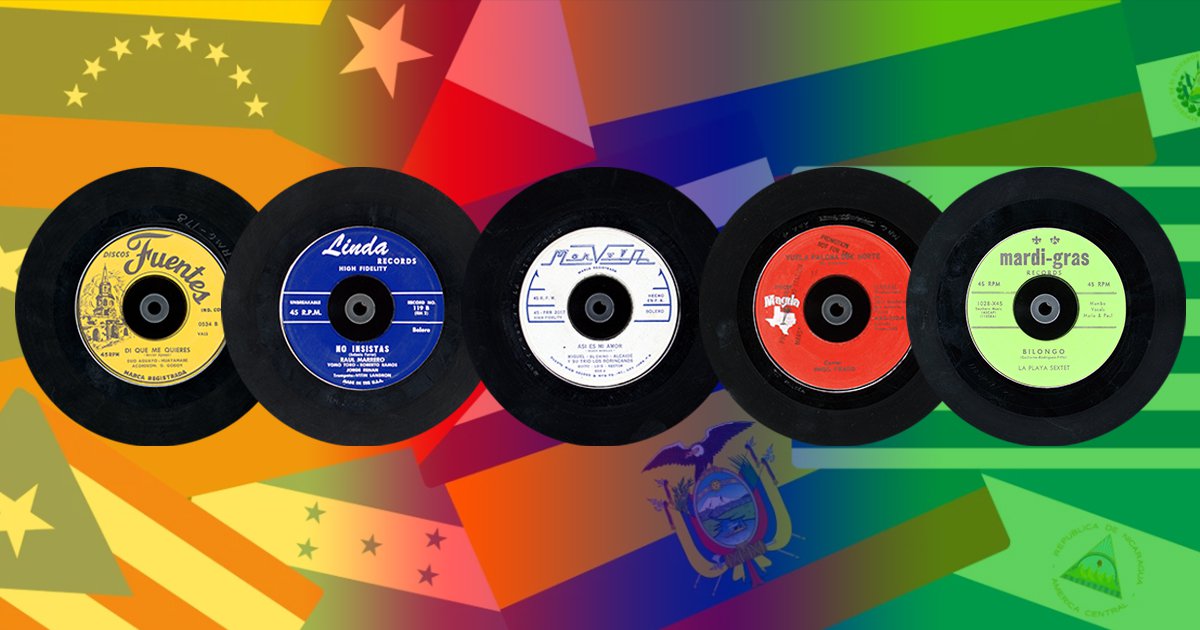 Syracuse University Libraries' Special Collections Research Center (SCRC), working in partnership with the Digital Library Program (DLP), recently launched the Belfer Latin American 45s Digital Collection. The digital collection will eventually provide access to over 12,000 recordings that date from the 1950s to the early-1960s and include many rare and little-known issues on small independent record labels from Cuba, Puerto Rico, Brazil, Mexico, the United States, and elsewhere.
This major digitization project to preserve and make accessible this unique collection began in 2017 as an early partnership with the Libraries' newly launched DLP. As a result, images of record labels and covers in the collection, as well as basic descriptions of the recordings, are now publicly available online. New images and audio files will be added to the collection on an ongoing basis as recordings are digitized over the next several years.
Primarily sourced from 45-rpm discs, the digital collection encompasses a wide range of musical genres, including merengue, bolero, guaracha, cha cha, Pachanga, mambo, and others. It also includes a large selection of salsa recordings from the 1970s, reflecting the origins and development of that musical genre. Recordings were selected from The Bell Brothers Collection of Latin American and Caribbean Recordings, which is housed within  the Special Collections Research Center. Max and Joseph Bell, the owners of Bell Music Box, a New York City record store, were avid collectors of Latin and Caribbean Music. In 1963, Syracuse University acquired the entire inventory of the Bell Music Box store. The acquisition constitutes the bulk of Latin American 45-rpm discs in SCRC's Belfer Audio Archive.
The digitization was also made possible by several generous financial gifts, such as those from Elias Savada, for sound digitization and preservation.
"One of our greatest priorities as stewards of the rare and unique materials that comprise Special Collections Research Center is preservation. Our other priority is making these collections accessible," said Petrina Jackson, Director of Special Collections Research Center. "We are delighted to be able to provide access to sound recordings through this digital collection to researchers and our SU community."
For more information, watch the Libraries' virtual event recording that outlines the process of creating the Latin American 45s Digital Collection.