Special Collections Research Center's Newest Exhibition: "Explore and Connect"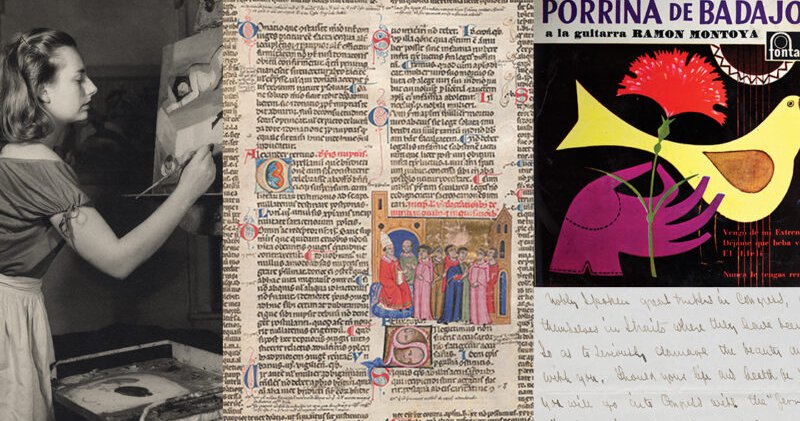 Syracuse University Libraries' Special Collections Research Center's (SCRC) newest exhibition, "Explore and Connect: Selections from the Special Collections Research Center," spotlights a curated selection of rare and archival materials which offer a small window into the possibilities that abound within the world of archival research. The primary sources represented in this exhibit span over 4,000 years of the human experience from the 21st century BCE to the 21st century CE and embody the diverse breadth of individual expression throughout time. Subject areas represented include broadcasting and journalism, activism and publishing, New York state history and reform, Syracuse University history and the Pan Am Flight 103/Lockerbie Air Disaster, early written and printed material, art, architecture and design, and music and recorded sound.
Engaging with SCRC's rare and archival collections allows students, faculty, and researchers to explore and question historical evidence and testimonies while connecting with the innovative and enduring ways people have communicated, documented their experiences, and recorded personal memories throughout history. "Explore and Connect" is on display on the 6th floor of Bird Library in the main gallery and the Robert Ortwine Gallery until January 2022.
SCRC is a vibrant research and learning environment for Syracuse University students, faculty, staff, and the local and world-wide communities, providing access to Syracuse University's world-renowned rare and archival collections and expert guidance in their use to facilitate personal discovery and the creation of new knowledge. For more information about SCRC, including open hours, collections, and services, please visit the website.