Syracuse Celebrates 2023 National Libraries Week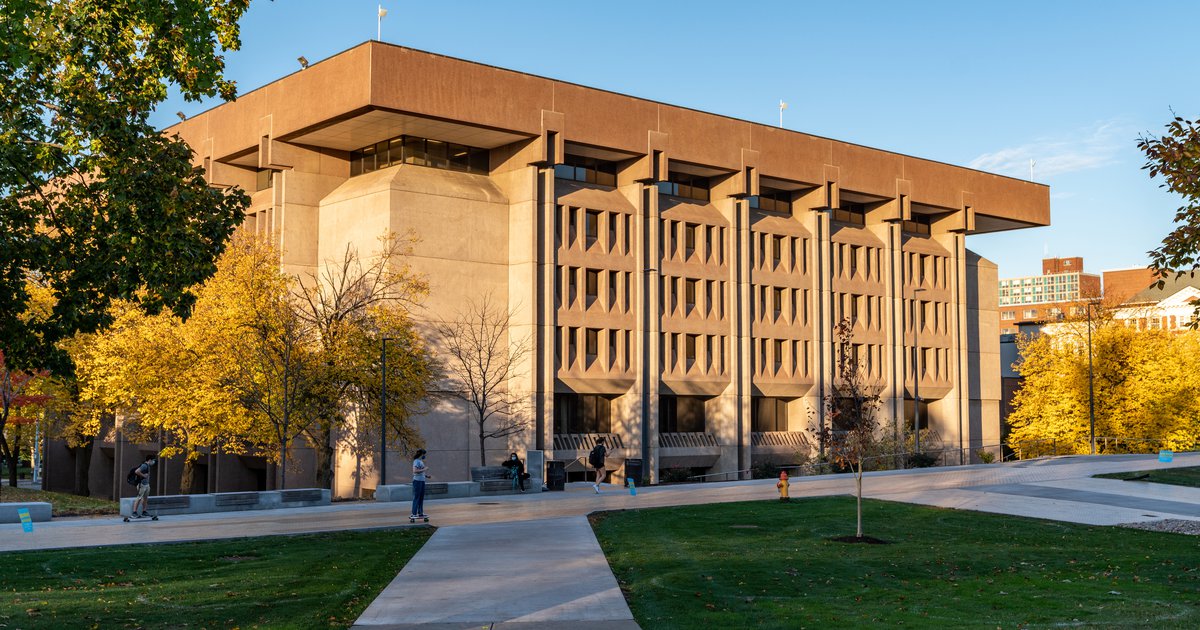 Syracuse University Libraries, with support from the Library and Information Science Student Association (LISSA), is celebrating National Libraries Week April 23-29, 2023. The American Library Association has designated "There's More to the Story" as this year's national theme. "As the academic virtual hub of the University, it's important for the Libraries to celebrate our unique role in the lives of our students, faculty, employees and community members," said David Seaman, University Librarian, Dean of the Syracuse University Libraries and interim Dean of the School of Information Studies. This year's celebratory activities will include:
Pre-Libraries Week kickoff on April 21 with a Libraries student employee showcase, where student employees will have an opportunity to share highlights from their work in the library.
A curated book display on the first floor of Bird Library celebrating Asian American and Pacific Islander Heritage Month.
An exhibition on 'A Love Supreme: Black Cultural Expression and Political Activism of the 1960s and 1970s' in the Special Collections Research Center's 6th floor of Bird Library.
Featured Libraries departments on the Libraries social media channels (@SyracuseULib) that are often 'hidden' or 'behind-the-scenes' in providing critical library services because they do not have patron-facing responsibility.
Celebration of the Mary Hatch Marshall Award on April 24. Mary Hatch Marshall was a long-standing member of the Library Associates, a 'friends' of the Library group that raises money for the Libraries' special collections.
Syracuse University Libraries Assembly, consisting of all library staff members, annual 'Springfest' celebration on April 25. Springfest is a community-driven event that includes staff posters and displays about special projects, initiatives or professional development, along with an update from the Dean on the 'state of the Libraries,' and employee recognition for exceptional service through the Dean's Commendation awards.
Undergrad Nights at Bird Library on April 25 from 2 to 8 p.m., providing students with stressbusters, games, coffee and fun activities as a break from studying.
Accessibility in Libraries workshop on April 26 at 10 a.m. to introduce patrons to the principles and importance of accessibility within libraries, as well as a description of the accessibility services and resources available at Syracuse University Libraries.
Systematic Reviews and Evidence Synthesis, an introductory conversation for faculty members held on April 26 at 10 a.m. in the Mower Faculty Commons.
'What's new in Special Collections?' open house on April 26 featuring recently acquired and newly available materials on the 6th floor of Bird Library.
DUE TO AN UNFORSEEN EMERGENCY, THIS EVENT HAS BEEN CANCELED: Virtual presentation on 'The Role of Libraries in Fighting Misinformation: The Tulsa 1921 Race Massacre' on April 27 at 6 p.m. Co-sponsored by the Pi Lambda Sigma chapter of Beta Phi Mu, the international library and information studies honor society at Syracuse University, this program is being presented by Adrienne Teague '18, a public librarian in Tulsa, Oklahoma.
Throughout the week, there will be 'Talk Back' whiteboards on Bird Library's first floor for users to share notes of appreciation regarding the libraries.