Volunteers Needed for 2021 Virtual Living Library Event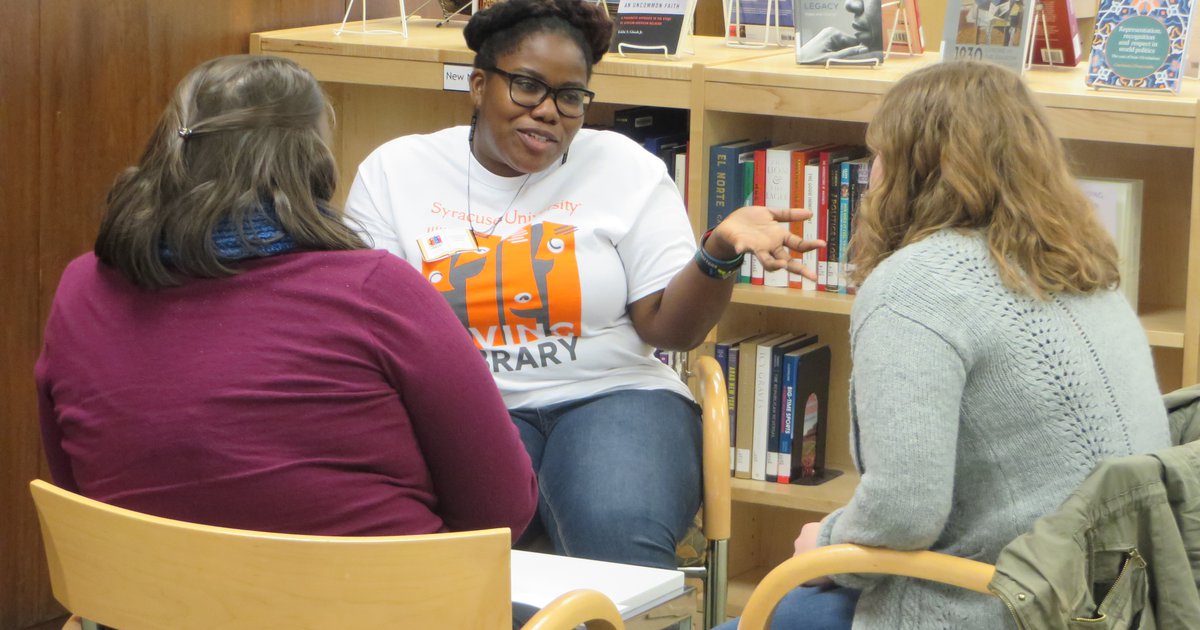 Syracuse University Libraries will host its annual Living Library event during National Library Week on Wednesday, April 7 from noon to 5 p.m. via Zoom. Participants will have the opportunity to talk to "living books"—volunteers from the broader Syracuse University community representing a variety of cultural backgrounds and life experiences. Living books engage in 20-minute conversations with patrons in one-on-one or small group settings. The Libraries look forward to offering its seventh Living Library this year — its first one in a virtual environment.
Event organizers are currently seeking Syracuse University faculty, staff, and students to volunteer as living books. Applications are being accepted through March 5 via an online application form.
"Due to COVID-19, we had to cancel our Living Library event last year, but we're so pleased that Library staff have arranged to offer it virtually this year. Now more than ever, encouraging oral storytelling is so important for our society. It enables us to learn about the different backgrounds, cultures, and perspectives of our community members," said Dean David Seaman, University Librarian and Dean of the Syracuse University Libraries. "It promotes empathy and inclusion in a safe and supportive environment. It is valuable and rewarding for both those who share their stories, and for their audience who listens and learns. Every person has a story to tell and insights to share."
Popular topics from previous years have included Native American, Chinese, Indian, Nigerian, and Middle Eastern cultures; disability, queer, and biracial identities; military life; mental health issues; immigrant experiences; and experiencing homelessness. This event is part of the CNY Living Library, supported by the Central NY Library Resources Council (CLRC).