Winter 2020 Wordgathering, a Digital Open Access Journal of Work from Disabled Writers and Artists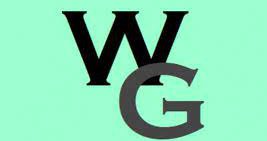 The winter issue of Wordgathering: A Journal of Disability Poetry and Literature is now live via Wordgathering's new website. This is the quarterly journal's 52nd issue and the first under publication of the Office of Interdisciplinary Programs and Outreach in Syracuse University's Burton Blatt Institute (BBI), headquartered in the College of Law, and Syracuse University Libraries. Under the new Editor-in-Chief, Diane R. Wiener, Research Professor and Associate Director of Interdisciplinary Programs and Outreach, the journal is now available via digital open access. This makes the journal free, available, and searchable for any interested readers. "Assuming responsibility for the open access publication of Wordgathering aligns with the University's goal of providing shared competency opportunities for students and other constituents around ethics, integrity, and a commitment to diversity, equity, accessibility, and inclusion," said Wiener.
Wordgathering provides an accessible venue for featuring the work of emerging and well-known disabled writers committed to disability poetry, literature, and the arts. "As the United States prepares to celebrate the 30th anniversary of the Americans with Disabilities Act (ADA) in 2020, offering Wordgathering via open access is especially important as a demonstrable example of the progress we've made," said Wiener. Syracuse University is planning several events in the Fall of 2020 to celebrate the ADA's history and the extensive work across disciplines and in the context of the University's 150th anniversary.
For more information, visit https://wordgathering.syr.edu or email wordgathering@syr.edu.