Biblio Gallery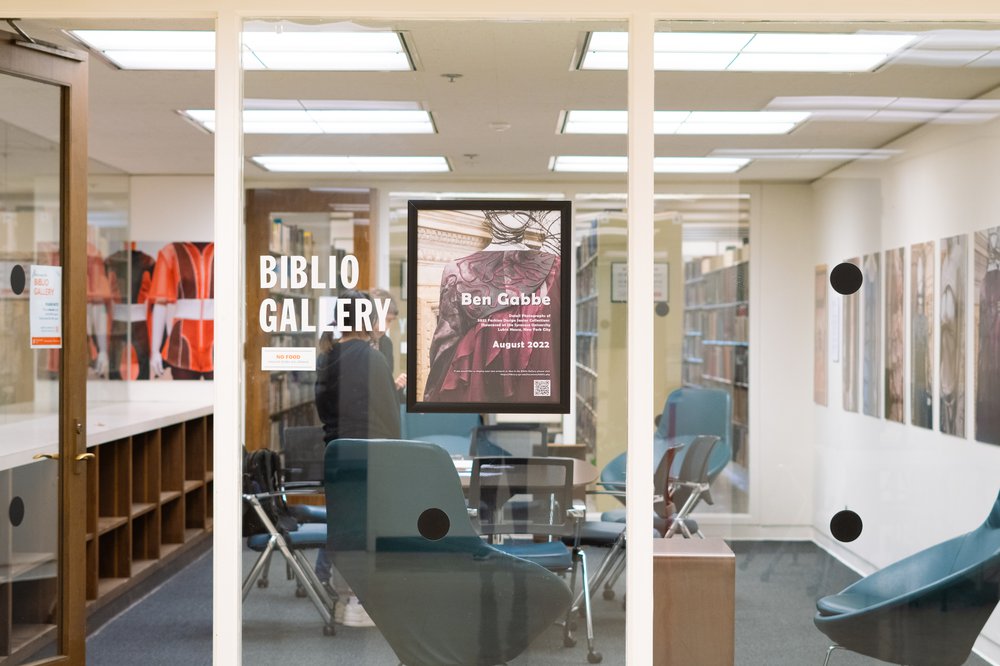 This open public room near stairwell of 4th floor of Bird Library also serves as a student art exhibition space. Please keep door open at all times. There is a large table and chairs, as well soft seating available. Working with the Librarian for Visual Arts, students will practice mounting and displaying their artwork as a public exhibition.
Apply to submit an exhibit via Biblio Gallery exhibition form.
For more information on the Biblio Gallery space, visit the Exhibitions page.
Room Capacity: 8