Carnegie Library Reading Room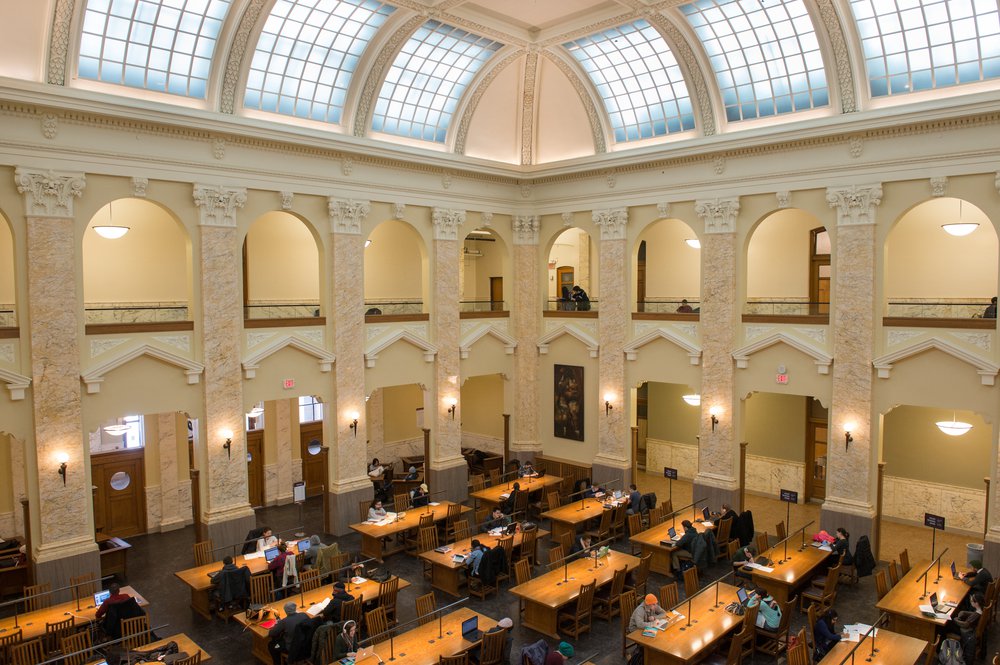 Carnegie Library's quiet Reading Room boasts one of the most iconic study spaces on campus. The open layout is first-come, first-served. Wooden tables and chairs, table lamps and outlets provide a convenient place for research and work. Open during regular Carnegie Library hours.
Signs are posted in quiet study areas. Please refrain from cell phone and other conversations. Relocate if you need to talk. Please contact a library staff member if other users are overly loud in the quiet area.
For more information, see Carnegie Library, call 315.443.2160 or email carnegie@syr.edu.
Room Capacity: 144