Electronic Training Center (ETC)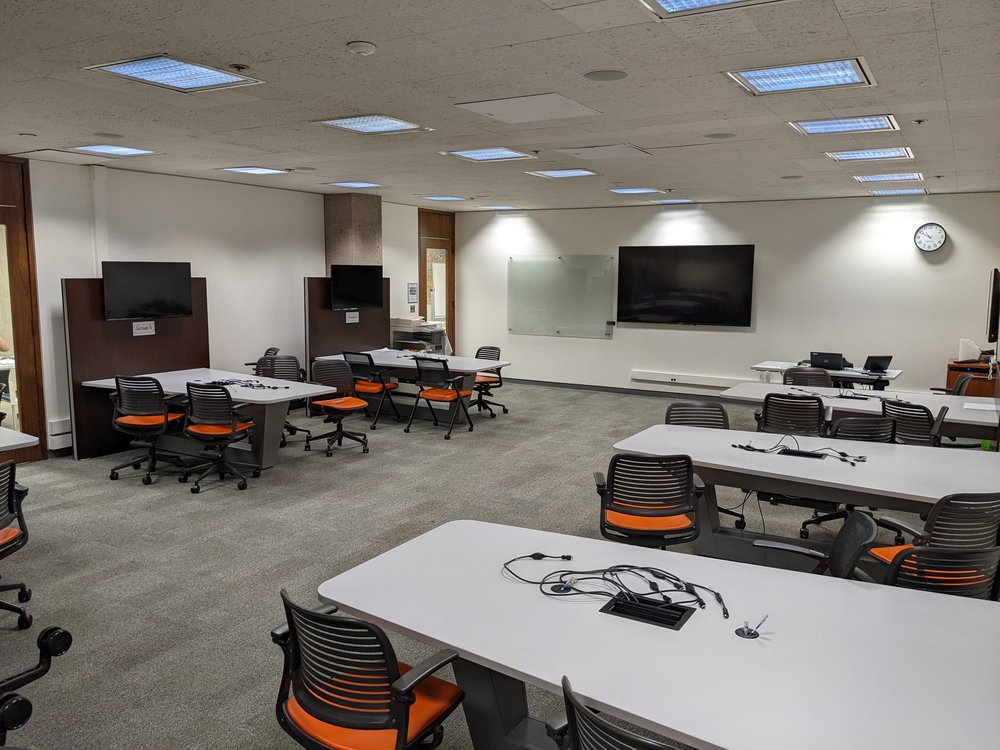 Electronic Training Center (ETC) Room 046 in Bird Library is available for use by Syracuse University Libraries' staff for academic purposes, meetings and library instruction.
Availability
During regular library Information Desk hours.
Functions requiring media equipment must allow a 15-minute set-up time after the Information Desk opens. All functions must be concluded at least 30 minutes prior to the Information Desk closing.
Equipment
All equipment set up for self- service.
Wireless and ethernet
Projection equipment
Telephone jack
If requested in advance, libraries staff can provide training prior to room use. Please contact departmental technology associate for equipment training.
Policy
Standard room use policies apply.
Food and drink not permitted in this room.
The meeting host is responsible for setup, operation and shutdown of the equipment.
To cancel room reservation, contact Libraries Administration at librooms@syr.edu.
Room Capacity: 30