Lemke Seminar Room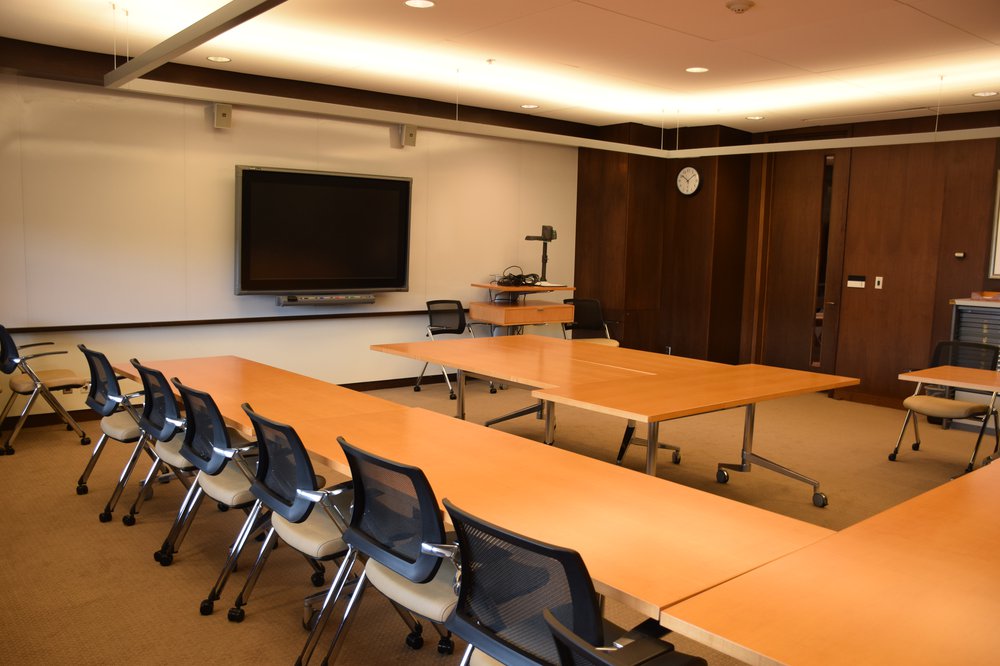 Antje Bultmann Lemke Seminar Room is for instruction when using materials from the Special Collections Research Center (SCRC). Located adjacent to the SCRC Reading Room on the sixth floor of Bird Library, the Lemke Seminar Room is equipped with state-of-the-art audiovisual technology to allow close examination of SCRC materials.
Reservation
To Request use the Lemke Seminar Room, complete the form at least 2 weeks in advance of session date.
If approved to use the room, faculty will be asked to register with special collections. Instructor will be given an orientation by Special Collections staff on classroom technology and policies/procedures.
Availability
During SCRC regular hours 9 a.m. to 5 p.m., Monday through Friday.
Requests to use the classroom outside of regular operating hours are subject to approval.
The room may be requested on a recurring basis if the class involves regular use of special collections material.
Priority in scheduling will be given to Special Collections staff, library subject specialists, Syracuse University faculty and graduate teaching assistants.
Equipment
65 inch Smart Panel LCD display (This allows use of "digital ink" to annotate screen images)
DVD/VCR
Wolfvision Document Camera
Motorized projection screen
PC with wireless keyboard and mouse
Policy
Due to the special nature of the location of the room, its equipment and the use of Special Collection material within the room, the following apply:
No food or beverages, no exceptions. All food and drink must be left outside room or placed in the designated lockers/coatroom outside the Seminar Room.
Personal belongings (backpacks bags, coats, books, notebooks, laptop cases, etc.) are not allowed in the Lemke Seminar Room. These items must be kept in the designated lockers/coatroom outside the Seminar Room.
Only pencils and loose paper supplied by Special Collections may be used in the Lemke Seminar Room. Pens, markers, highlighters, and post-it notes are not allowed and must be kept in the lockers/coatroom.
Set up Tables/Chairs can be configured in different ways. Please let SCRC staff know of any specific arrangement prior to class.
The Lemke Seminar Room is adjacent to the SCRC Reading Room and staff offices. Please keep voices and audio at a reasonable level.
Room Capacity: 20