MindSpa Meditation Room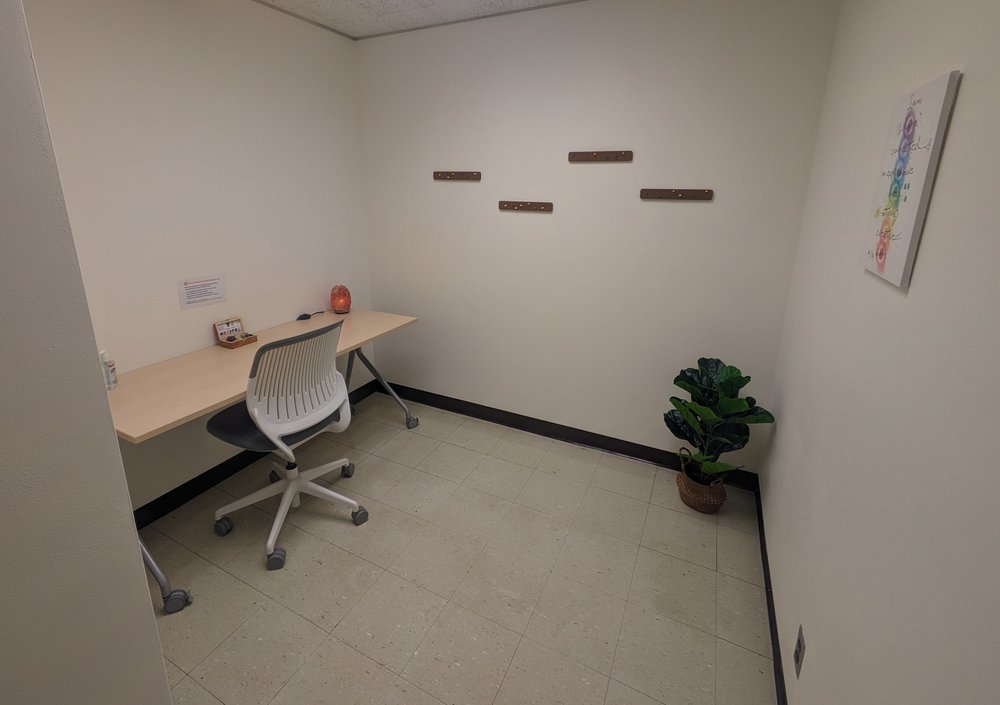 The Bird Library MindSpa Meditation Room (Room 428) supports the overall wellness of our users, providing a place to practice mindfulness and other guided relaxation techniques independently in a private, accessible, and welcoming environment.
Meditation Room includes:
A desk and chair
Internet connection and outlet
Salt lamp
Chakra crystals
Bulletin Board
Available to current SU and SUNY-ESF affiliated patrons only.
Room availability begins when the floor opens and ends 15 minutes before the closing of the floor.
Room keys are checked out at the 1st Floor Check Out desk.
Room may be reserved for up to 1 hour per day. Multiple reservations within the same day are not allowed.
Keys not returned on time will be charged 25 cents per minute late fee, and lost keys are subject to up to $100 in replacement cost.
Accompanying kits are also available at the 1st Floor Check Out desk and include:
Meditation cushion
Foldable yoga mat
Sound machine
Light therapy box
Headphones
Mindful Messages cards
Room Capacity: 1