Brodsky Rare Book and Paper Conservation Laboratory
Special Collections Research Center
Page featured image content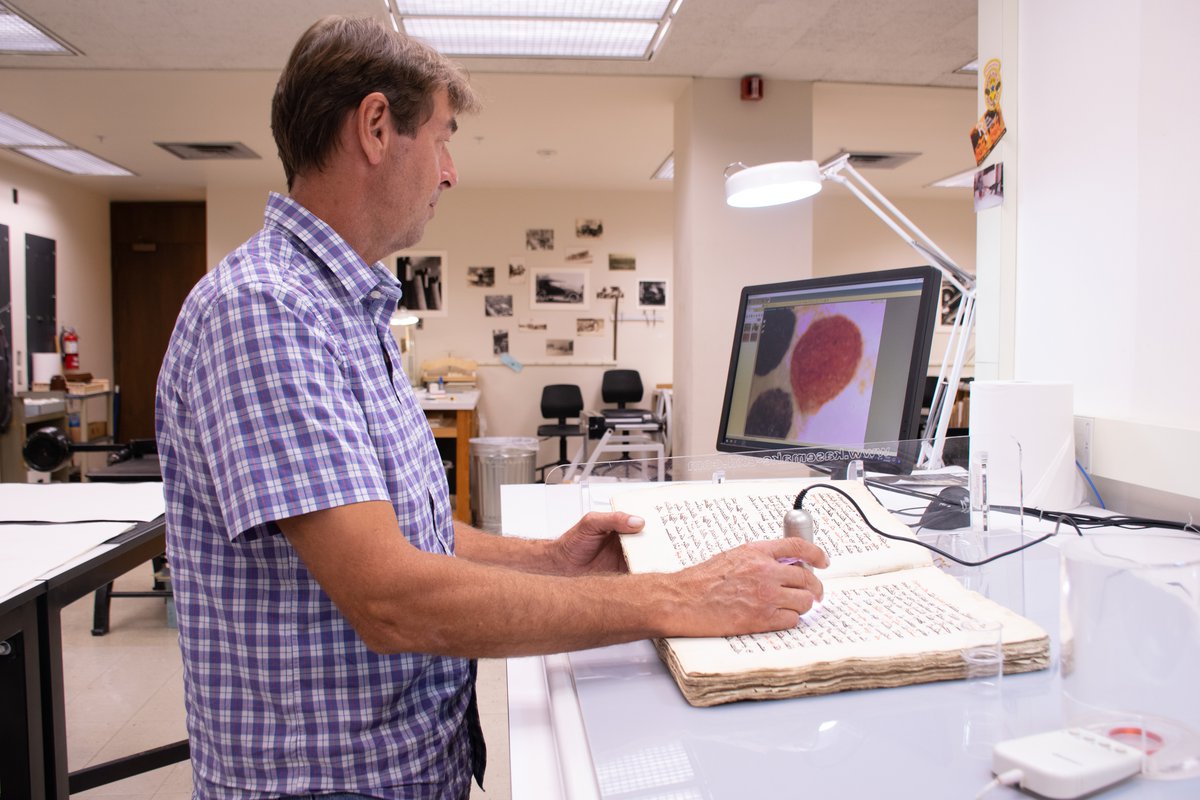 Page main body content
The Joan Breier Brodsky '67 G'68 Conservation Lab cares for the Libraries' special collections materials, including exhibit and loan preparation, environmental monitoring, outreach and education, full conservation treatments, and disaster response coordination. Located on the 6th floor of Bird Library within the Special Collections Research Center (SCRC), it is staffed by a full-time conservator and augmented by student assistants.
The lab is responsible for the conservation and preservation of both individual items and entire collections, carrying out repairs on a wide range of artifacts, including bound and unbound manuscripts, printed books, works on paper, architectural drawings and many other formats such as photographs, audio and moving image media and plastics.
Working with SCRC staff, the conservator assesses the needs of collections and contributes to both long- and short-term preservation planning. The lab prepares material for both in-house exhibitions and external loans, coordinates disaster preparedness and reaction, and monitors environmental conditions throughout the Libraries' facilities.
Students learn how to create custom-built, archival-quality boxes for housing collection material using a state-of-the-art computerized box-cutter.
SCRC coordinates the annual Brodsky Series for Library Conservation, an endowed educational program featuring prominent library conservators presenting a lecture and related workshop. The program advances knowledge of library conservation theory, practice and application both on campus and in local and global communities.
Renovations to the conservation lab, which included added space, new and specialized conservation equipment and new modular furniture, were completed in 2021, with support from University Trustee William J. '65, G'68 and Joan '67, G'68 Brodsky, a Libraries Advisory Board member. The expanded lab accommodates additional student workers and staff with more workspace and a wider range of treatment capabilities. The Brodskys are generous supporters of Syracuse University and the Syracuse University Libraries and established the endowment for the Brodsky Series for the Advancement of Library Conservation.
Resources related to the Conservation Lab: