200 Walnut Ave.
Special Collections Research Center
Page featured image content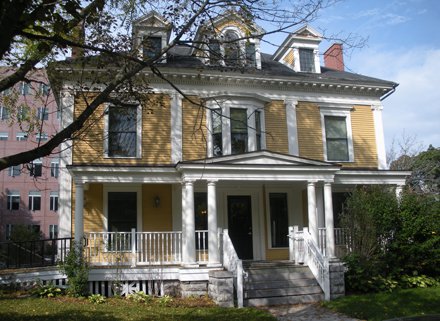 Page main body content
Construction Began: Prior to 1901
Materials: Wood
Style: Colonial
First Purchased by SU: 1943
Cost: $8,729
Sold to Kappa Phi Delta: 1989
Repurchased by SU: January 2002
Cost: $215,000
Notes: The former home of Dr. Ensign McChesney, Dean of the College of Fine Arts, 1899-1905, the property originally included a barn. It later served as McChesney Cottage, a women's residence. In 1943, the residents, along with women from four other cottages, had to relocate to other living quarters in order to accommodate incoming Army air crew students. In 1989 the house was sold to Kappa Phi Delta fraternity, only to be repurchased in 2002 by SU when the chapter closed.